Ottawa's Mayor O'Brien, Calian Technologies and the CANSEC War-Industry Bazaar:
Democracy under Attack at Home and Abroad
By Richard Sanders, coordinator, Coalition to Oppose the Arms Trade (COAT)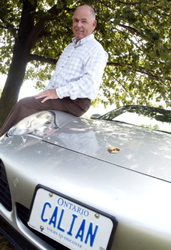 For weeks now, while peace activists have been busy campaigning to oppose the use of Ottawa's publicly-funded municipal facilities for private military arms exhibitions, like CANSEC 2009, the City's mayor -- Larry O'Brien -- was on trial.
The mayor of Canada's capital city (and founder of Calian Technologies -- a prominent local war industry exhibiting at CANSEC) is one of those colourful corporate-class executives who enters the political arena by threatening to run the government as if it were his own private business enterprise.
While this apparently is no crime, attempted bribery and purported influence peddling, are. These charges became public when a fellow right-wing mayoral candidate, Terry Kilrea, asserted that O'Brien had offered him $30,000 and a plum federal job on the National Parole Board in exchange for withdrawing from the mayoral race in 2006. Kilrea bolstered his claim by signing a legal affidavit that was initiated and paid for by the Ottawa Citizen newspaper.
These much-discussed accusations, revealing O'Brien's apparent disdain for the basic principals of local democracy, have featured prominently in mainstream media accounts of this story.
However, there is a far more insidious and largely unspoken dimension to this chronicle of O'Brien's perceived willingness to undermine democracy. This hidden aspect of the O'Brien narrative, which the corporate news has not deigned to report, has to do with how Canadian military industries -- like O'Brien's very own Calian Technologies -- supply scores of high-tech products and services for wars that undermine democracy at a global, international level.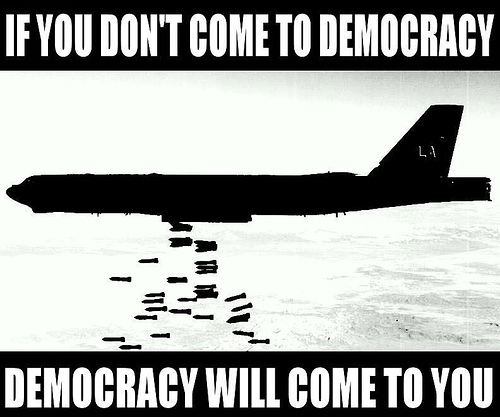 Like the unseen subsurface mass of an iceberg, this is the much larger yet invisible saga of how Canadian military industries profit from the big business of equipping those whose professional occupation is to wage war. In practical terms, for Canadian war industries, this means supplying what some indiscreetly call the "US war machine." That's because about about three quarters of all Made-in-Canada military hardware is exported and 80% of those exports are sold, without any federal restrictions, to the United States. Once south of the border, Canadian technology -- much of it in the form of high-tech components -- is assembled into complete, American weapons systems. Although some of these major weapons are then sold to other governments, they are -- for the most part -- used in whatever war, or wars, the US is then waging. For those who haven't noticed, this usually means either some "regime change" (to physically topple an unwanted foreign government) or "regime maintenance" (to help business-friendly governments retain their iron grip on political power).
Calian, which O'Brien founded in 1982, is one of these lucrative Canadian military industries and, financially, it seems to be doing very well indeed. Calian supplies software, training, personnel and high-technology components and support services to the world's biggest institutions of war.

Calian has several subsidiaries and each one is deeply ensconced in the business of war. Let's take a brief look at a few examples of Calian contracts that have aided and abetted the planning and waging of large-scale armed conflicts.
<![if !supportFootnotes]><![endif]> SED Systems
SED Systems is a wholly-owned division of Calian Technologies, based in Saskatoon, Saskatchewan. It provides ground services for various satellites including those used by US intelligence and military institutions. For instance, SED has been under contract since 1995 to "control and monitor the RADARSAT-1" satellite. SED also provides "flight operations services to the RADARSAT-2 mission." Although these two publicly-funded Canadian satellites cost taxpayers over a billion dollars, the Liberal government was quick to privatise RADARSAT. Its state-of-the-art earth-monitoring services have been used for weapons-targeting roles in various US-led wars, most notably in Iraq, Afghanistan and Yugoslavia. A six-month study of RADARSAT's many military functions led to a 52-page COAT report called: "Canada's Role in the Militarisation of Space: RADARSAT - The Warfighters' Eye in the Sky and its links to Missile Defense."

SED also supplies "various systems and components" for the so-called "Manportable Surveillance and Target Acquisition Radar" (MSTAR). This US system "locates moving targets and uniquely classifies them as personnel, tracked or wheeled vehicles." MSTAR is said to have "performed admirably in service with U.S. and Allied Forces in Afghanistan, Iraq, the Balkans and other locations." Users of this military targeting system include the U.S. Air Force and the U.S. Army. There are now "more than 500 MSTAR radars...in service throughout the world." <![if !supportFootnotes]><![endif]>
<![if !supportFootnotes]><![endif]>
<![if !supportFootnotes]><![endif]> As during previous years, SED Systems was an exhibitor at the CANSEC 2009 military trade show in Ottawa this May 27 and 28. This landed Mayor O'Brien in hot water. After commenting publicly that CANSEC should be held on City of Ottawa property, despite a 20-year ban imposed by a 1989 Council resolution, O'Brien was accused of conflict of interest. Because he still sits on Calian Technologies' Board of Directors, O'Brien stood to personally benefit from the CANSEC trade show because of SED's position as an exhibitor. <![if !supportFootnotes]> (Ottawa Citizen, March 29, March 30, March 31.)<![endif]>
Calian Technology (US) Ltd
This branch of Calian Technologies prides itself on helping to facilitate the export of US military equipment to foreign governments around the world. It does this through contracts which provide "Foreign Military Sales management training in support of the International Programs Office of the Defense Logistics Agency (DLA)." The DLA is the "logistics combat support agency whose primary role is to provide supplies and services to America's military forces worldwide."
But Calian does more than assist the US government agency responsible for getting war technologies into the hands of a million or more US warfighters strategically based around the world. Calian's "management support" is specifically targeted to help the "international purchasers of US weapons systems." Calian contracts include, for example, teaching the DLA's "Foreign Military Sales management course." Could there be any more significant evidence of Calian's support for the international arms trade than this?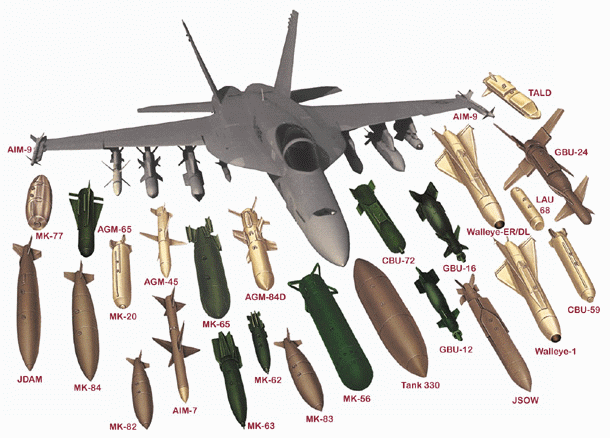 F/A-18 "Hornet"
Calain Technology (US) Ltd., has been supporting the Royal Australian Air Force (RAAF) F/A-18 program since 1988. It provides "professional, technical, and administrative support services" to the RAAF's Technical Liaison Office that "include financial and administrative support, logistical analysis and systems engineering support" for Australia's fleet of F/A-18s.
Australia uses American F/A-18 fighter/attack warplanes to fulfill various combat roles including the escort of bomber warplanes during bombing sorties, the suppression of enemy air defences, reconnaissance, forward air control, close and deep air support, and day and night strike missions. Australia has used their F/A-18s in the Afghan and Iraq wars since 2001 and 2003 respectively.
Calian Content Management Services (CMS)
Calian CMS provides high-technology software products and services for numerous major US weapons systems, particularly war planes and drones, used in the Iraq War. These weapons systems have also been used in Afghanistan and elsewhere. For more details on Calian's contracts for these weapons systems, click on the links below.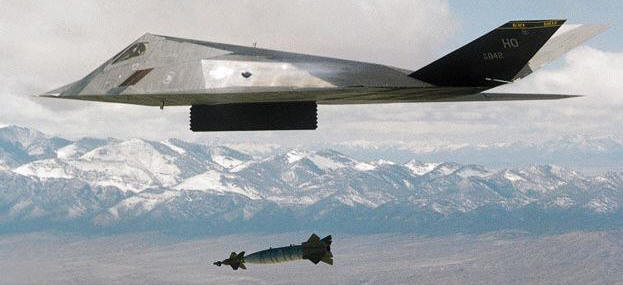 F-117 "Night Hawk"
The F-117 is a wedge-shaped, ground-attack fighter aircraft with stealth features that make it virtually undetectable to radar. First used by the US Air Force in the bombing of Panama in 1989, it was heavily used in 1991 Gulf War and against Iraqi targets through the 1990s. In 1999, F-117s were used during the NATO bombardment of Yugoslavia. Then, beginning in 2001, it was used in bombing Afghanistan to assist and empower the Northern Alliance warlords who have since been encouraged to take political power in that country. F-117s were also used during the most recent Iraq War that began in 2003.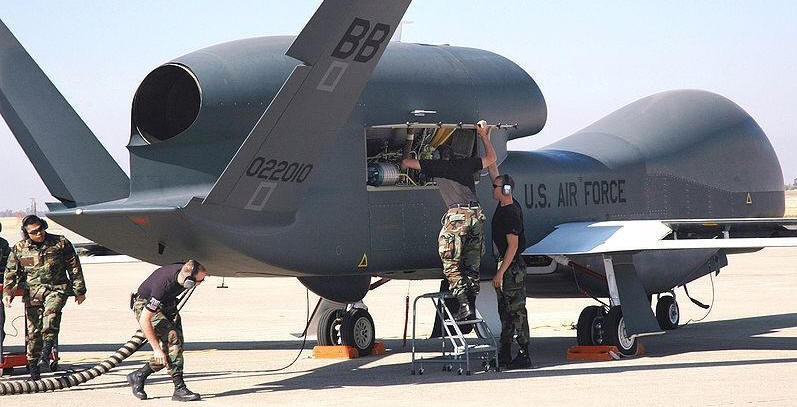 RQ-4 "Global Hawk"
This high-altitude surveillance and reconnaissance drone -- the size of a large business jet -- carries one ton of imaging technology and can photograph targets with one foot of resolution from 200 kilometres away. It uses Synthetic Aperture Radar and Electro-Optical/Infrared imagery to provide data for weapons targeting. America's RQ-4s have been used in the following wars and military operations: Afghanistan (2001-present), Pakistan (2002-present), Philippines (2003) and Iraq (2003-present).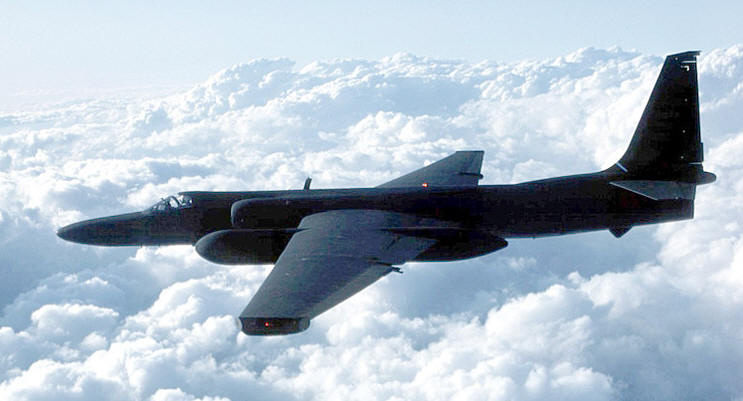 U-2 "Dragon Lady"
This variety of US spy plane was originally operated by the CIA. It has conducted high-altitude surveillance and tactical reconnaissance missions since 1956 and has been used in a great many wars and military operations. For instance, the U-2 is known to have provided data for use in military operations over the following countries: Egypt, Lebanon, USSR, Cuba, Vietnam, Iraq, Yugoslavia and Afghanistan.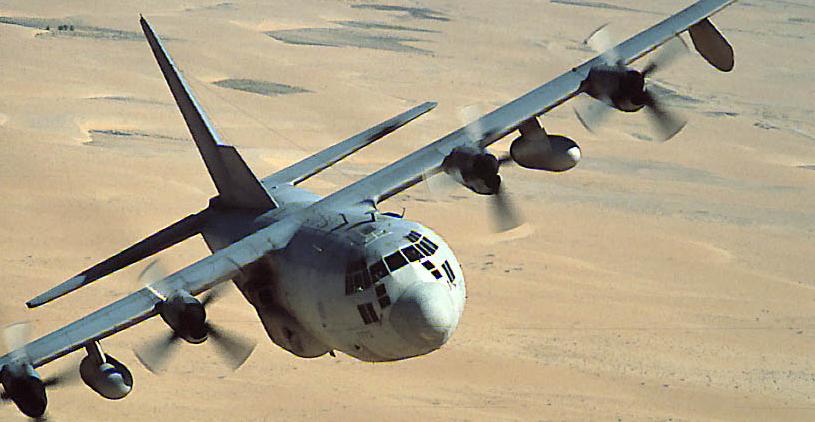 C-130 "Hercules"
This cargo plane is the primary means for transporting troops, weapons, tanks and other vehicles into battlezones. Having accumulated over 20 million flight hours, it is probably the most versatile, tactical transport aircraft ever built. Some variants refuel fighter and bomber aircraft, while others have sprayed Agent Orange and dropped the world's largest conventional weapons (the BLU-82) in Vietnam and Iraq. C-130s have been used in countless wars, bombing missions invasions and regime changes including Lebanon (1958), Congo (1960-1961, 1964-1965), Dominican Republic (1965), Vietnam (1962-1975), Korea (1968-1969), Cambodia (1970), Israel (1973), Korea (1976), Zaire (1978), Iran (1980), Grenada (1983), Panama (1989), Iraq (1991), Somalia (1991-1992), Angola (1992), Sierra Leone (1992), Somalia (1992-1994), Haiti (1994-1995), Rwanda (1994-1996), Yugoslavia (1992-1996, 1999), Liberia (1996), Afghanistan (2001-present) and Iraq (2003-present).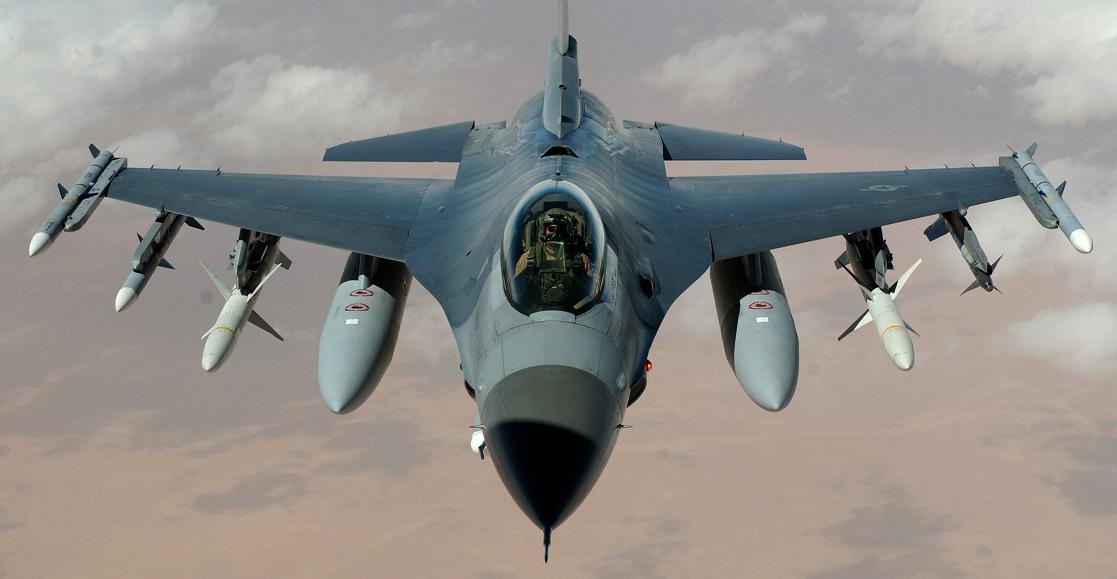 F-16 "Fighting Falcon"
This multi-role, high-performance fighter/bomber warplane is used in air-to-air combat and for attacking ground targets. American F-16s have been used many wars and bombing missions including: Lebanon (1982-1983), Iraq (1991, 1992-2003), Yugoslavia (1994, 1995-1996, 1999), Afghanistan (2001-2003) and Iraq (2003-present).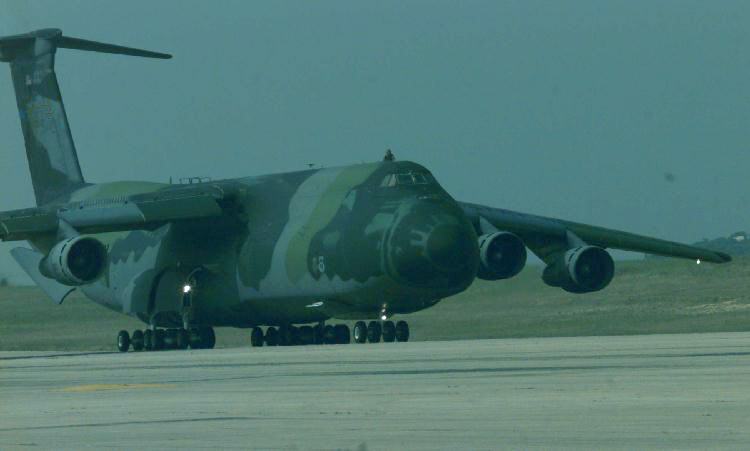 C-5 "Galaxy"
This large, military transport aircraft provides strategic intercontinental cargo services for the US Air Force. In use since 1969, it is one of the world's largest warplanes and was deployed in Vietnam (1970-1972), Israel (1973), Iraq (1991), Yugoslavia (1999), Afghanistan (2001-present) and Iraq (2003-present).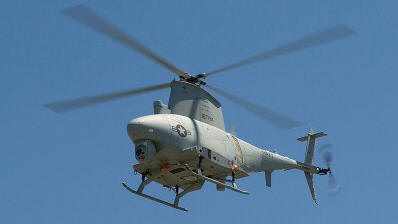 MQ-8B "Fire Scout"
This aerial drone is nearing operational testing for launch from US warships to conduct reconnaissance, surveillance and target acquisition operations in Iraq. It is also able to fire "Hellfire" missiles, "Viper Strike" weapons and the "Advanced Precision Kill Weapon System." As such, the MQ-8B will be on the cutting edge of advanced killer robots.
Business and Technology Services (BTS) Division
Calian BTS Division recently received major contract to provide advanced military training services for Canadian warfighters in Afghanistan. The Department of National Defence (DND) has just signed a contract with Calian that may bring in close to $200 million for Mayor O'Brien's company. Calian's role is to create and use high-tech computer-simulated synthetic environments to train soldiers. The use of artificial, electronically-created environments allows them soldiers to practice and rehearse the tactics they will use on the battlefield. This Calian contract is for the continued provision of Training and Capability Development Support Services with DND's Directorate of Land Synthetic Environments (DLSE). The DLSE is responsible "to assist in the development and validation of combat development solutions for the Army in operations throughout the spectrum of conflict."