Music Against War (MAW)
Wednesday, May 30, 2018


Please join us at this musical, PEACE event to draw attention to
CANSEC, Canada's largest weapons export bazaar, which will be taking place in Ottawa (May 30-31). While many still fondly imagine that this country stands for peace, Canada, spending $20 billion on the military this year, is one of the world's top-ten weapons exporters.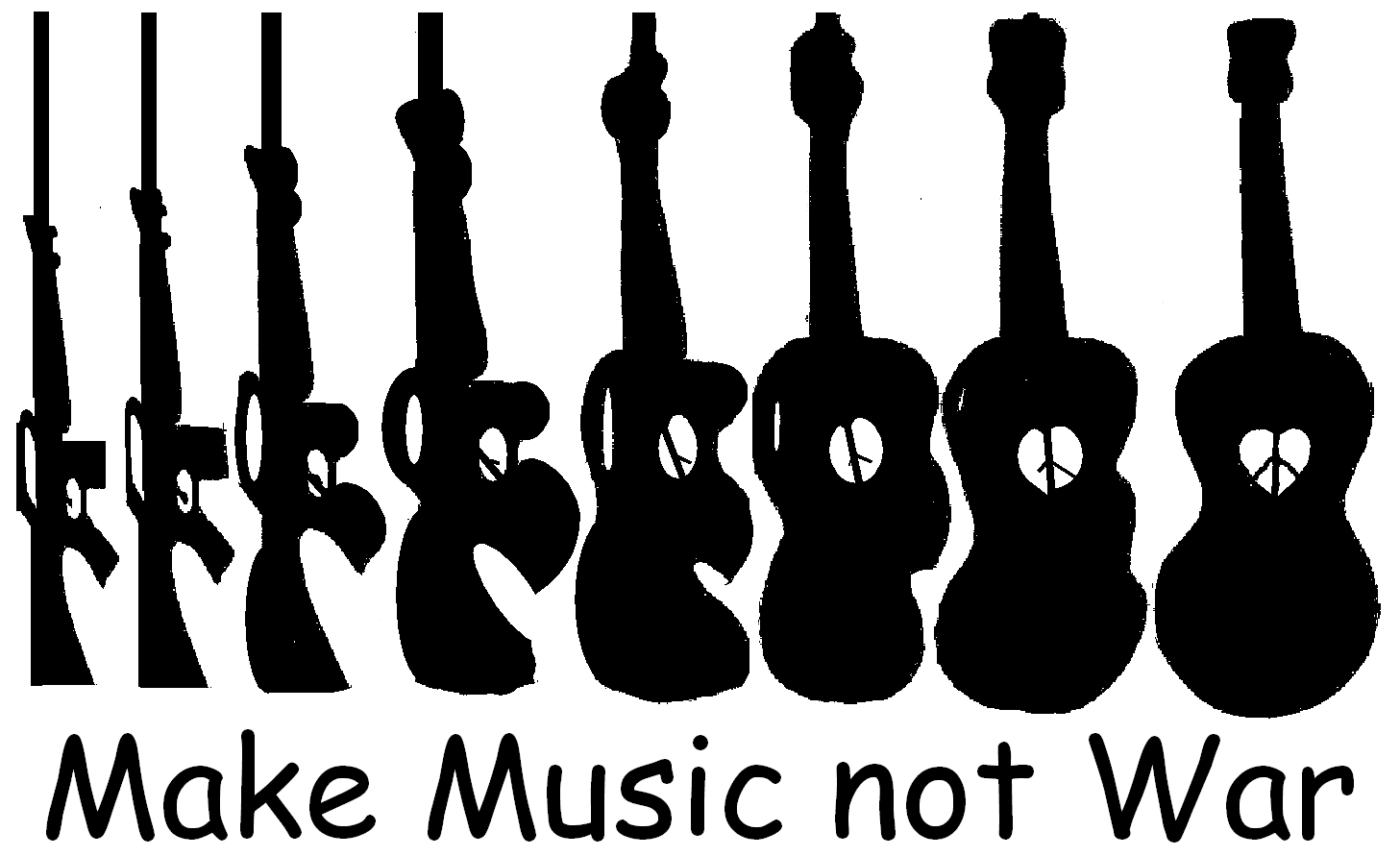 PLEASE
JOIN US !!
Where? Gathering at the Spider sculpture ("Mamman")
outside the National Gallery (380 Sussex, at St Patrick St)
When?
Wed., May 30
Start to gather:
4:30 pm
Our Peace Walk, which begins at 5 pm,
will take us to a few nearby landmarks:
The Embassy of Saudi Arabia (201 Sussex)
The Royal Canadian Mint (320 Sussex)
The Peacekeeping Monument (424-428 Sussex)
The US Embassy (490 Sussex)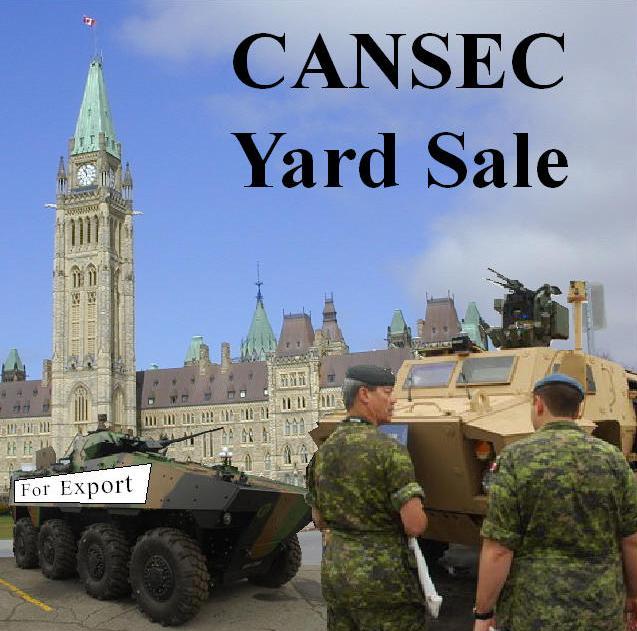 Why?
CANSEC, Canada's largest war-industry bazaar, facilitates military sales to dozens of foreign governments and the Canadian armed forces. About 80% of Canada's annual multibillion-dollar weapons-export business goes to the USA. Saudi Arabia is our second largest recipient of weapons, including a recent deal for $15 billion in weaponised, tank-like vehicles. CANSEC is organised by the Canadian Association of Defence and Security Industries, which represents about 800 military companies. This year 250 companies will display the tools of war at CANSEC, incuding subsidiaries of many of the world's largest weapons makers. See COAT data here. The parent companies of some CANSEC exhibitors produce and maintain nuclear weapons. Learn more.
Stopping at the Royal Canadian Mint affords us the chance to say that Canada's arms trade is a government-sanctioned license to print money. The Peacekeeping Monument exemplifies our national mythology that camouflages Canada's deep complicity in war.
The Ottawa peace movement has a long tradition of opposing military trade shows. In 1989, the Coalition to Oppose the Arms Trade (COAT) organised a campaign by expose and oppose ARMX, then-Canada's largest international arms bazaar. Learn more. Our first campaign led to Ottawa City Council's 20-year ban on hosting arms trade shows on municipal property. Learn more. (ARMX was replaced by CANSEC and the struggle continues!)
Who? Music Against War is organised by:
Coalition to Oppose the Arms Trade (Click here to join COAT's Facebook page)
Graduate Students Association - Carleton University
No War/Paix
Ottawa Raging Grannies
Peace and Social Concerns (Quakers)

Endorsed by:
Canadian Union of Postal Workers (CUPW)
Homes Not Bombs
Independent Jewish Voices Ottawa

Brief Speakers/Poets:
Nadia Abu Zahra (Professor, International Development & Global Studies, University of Ottawa)
Maricarmen Guevara (ALBA Social Movements of Canada – Ottawa Section)
Pierre LeBlanc (Latin America Solidarity activist, just returned from observing Venezuelan elections)
Susan McMaster (Former President, Canadian League of Poets)
Mike Palecek (National President, Canadian Union of Postal Workers - CUPW)
Richard Sanders (Coordinator, Coalition to Oppose the Arms Trade)
Colin Stuart (Peace and Social Concerns Cttee, Ottawa Quakers)
Musicians:
Dave Bleakney and Mike Palecek (Guitarists in Residence, CUPW. Dave is 2nd National Vice-Pres., CUPW)
Nguyễn Anh Thư (Better known by her stage name, King Kimbit, she is a spoken word artist/singer/instrumentalist)
Larissa Destosiers (Anishinaabe singer/song writer from Couchiching First Nation and Fort Frances, northern Ontario)
Ottawa Raging Grannies (The wisecracking wit and elder wisdom of these disarming dames needs no introduction!)
Rev. Peter Woods (Saxophonist, United Church minister and ARMX '89 resister)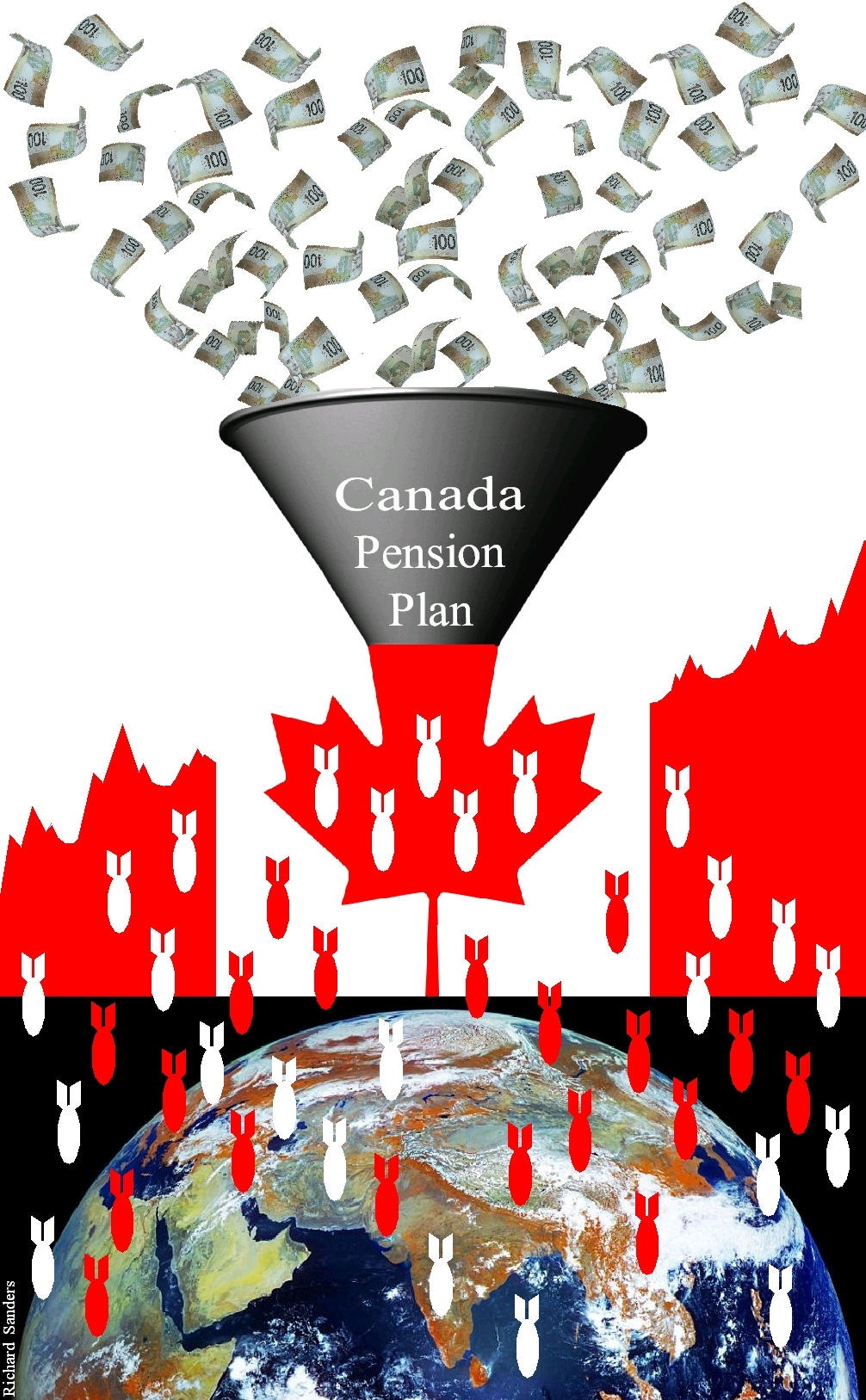 Recent COAT research on CANSEC and
Canada Pension Plan (CPP) investments:

(1) The CPP is now investing $1.3 Billion in 36 of the World's Top-100 War Industries. This includes $559 million in about 30 of these top, global weapons industries that will have Canadian subsidiaries exhibiting at CANSEC. Learn more

(2) The CPP is also investing $451 Million in 14 corporations that are complicit in nuclear-weapons production, maintenance &/or management. This includes six of those top war industries that will have eight Canadian subsidiaries exhibiting at CANSEC. Learn more
---
Hope to see you on May 30!

Cheers,
Richard Sanders, Coordinator, Coalition to Oppose the Arms Trade (COAT)
P.S. Please donate to COAT. You can use the coupon below to renew or subscribe to COAT's magazine (Press for Conversion!). Click the coupon for a pdf file that you can print, fill in and mail. Thanks for your support!