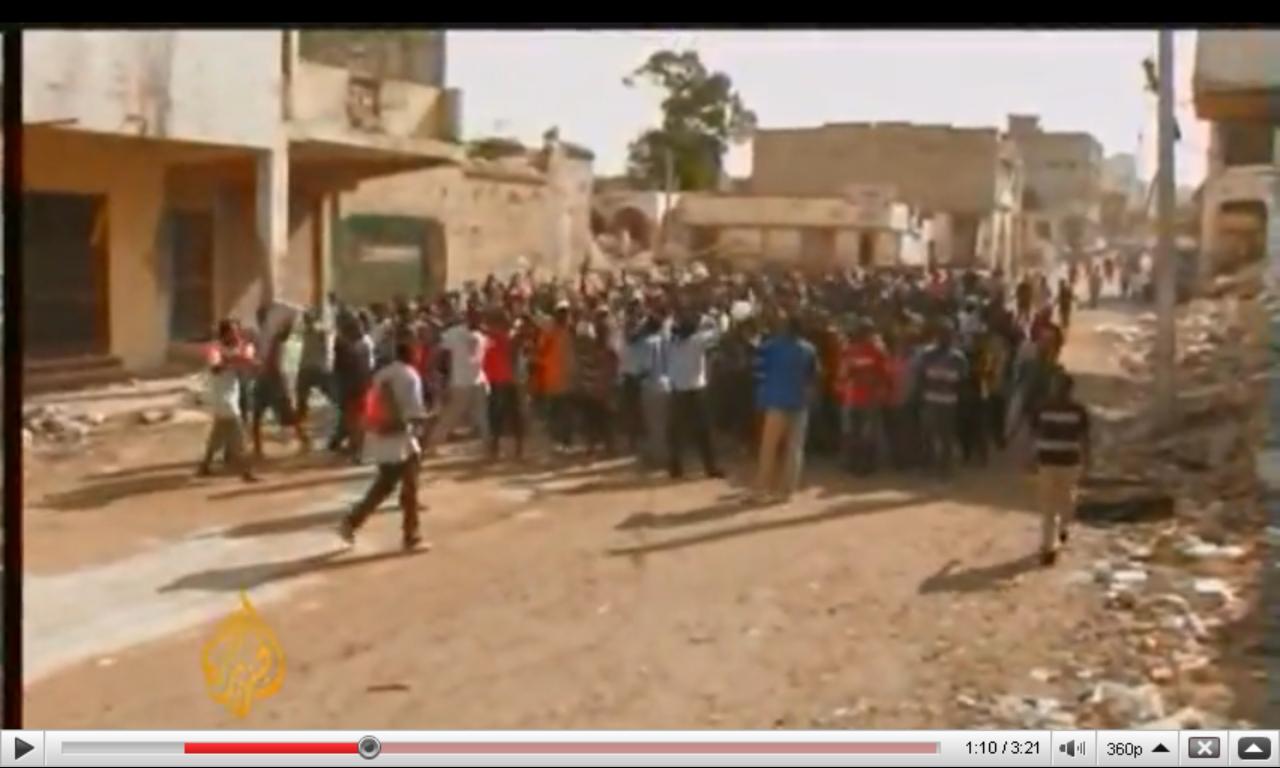 Haiti leaders face public anger
Al Jazeera, February 15
Watch Video (3:21)
Almost five weeks after Haiti's earthquake, the fallout from the disaster is spilling into the political arena.

Haitians angry at what they feel is the government's mishandling of the crisis, are rallying for the return of the former president, Jean-Bertrand Aristide.
Al Jazeera's Sebastian Walker reports from Port-au-Prince.
[Note: This news item contains interviews with Lavalas Party activists and supporters living and working in Bel Aire, a very poor neighbourhood in Port-au-Prince. One activist, Rene Jaquet, says: "Now is the moment for Lavalas to wake up... and to ask for the return of Jean Bertrand Aristide." The journalist notes that "In Cite Soley, where those demonstrators were mostly from, it's hard to find people who don't want Aristide to come back..."

The video includes a protest with about 200 Lavalas supporters in downtown Port-au-Price demanding aid and chanting support for Aristide.
The journalist concludes his report by saying that: "It seems that the number of political demonstrations is growing" and "there are growing calls on the streets for Aristide's return and they are likely to get louder."]