There were reports of protests "across the capital" and "across the city" of Port-au-Prince on this day.
There were specific references to protests at the Haitian government's headquarters.

Protests "across the capital"
Protests, frustration at Haiti aid bottlenecks
By PAISLEY DODDS
AP, February 3, 2010
Small groups of state employees and lawyers held protests across the capital Tuesday, denouncing President Rene Preval's leadership. Prime Minister Max Bellerive defended the government's performance, saying, "even the most advanced countries could not respond to this crisis."
Protest at Government Headquarters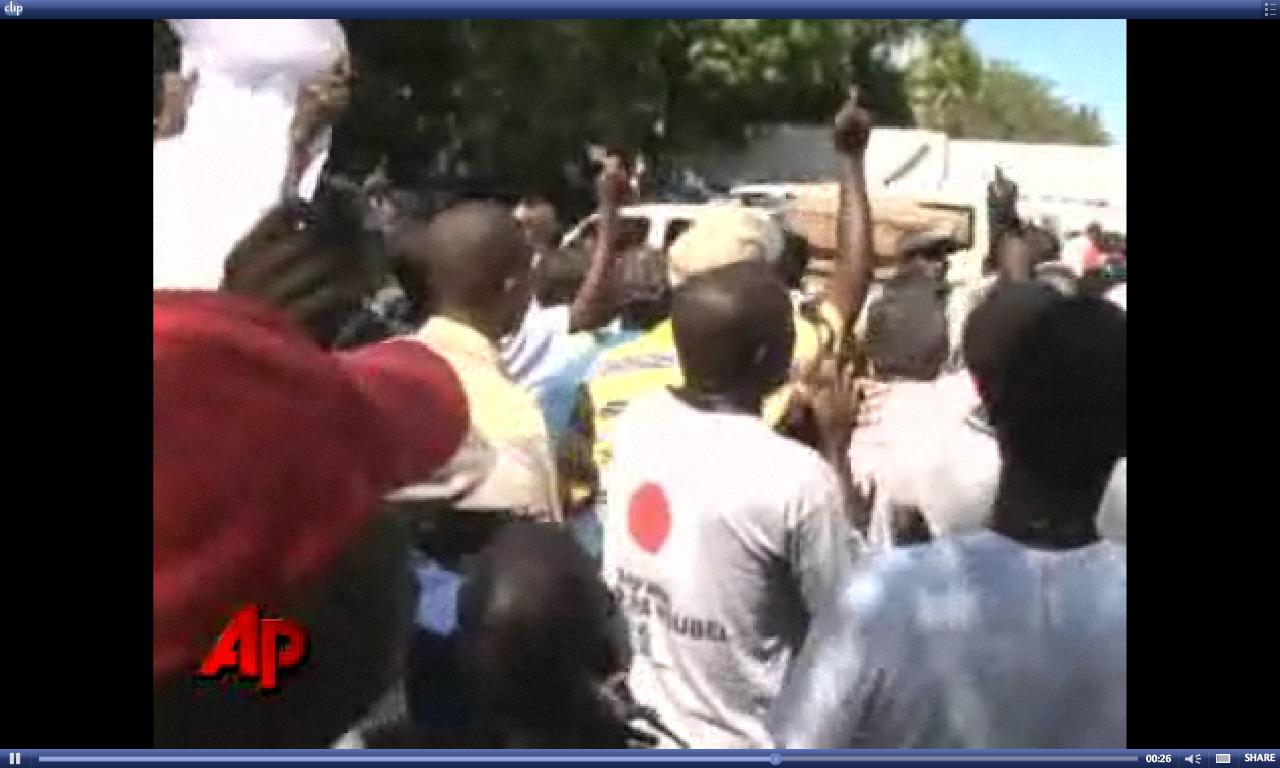 Haiti Quake Victims Protest Slow Aid Handout
AP, Feb 3, 2010
Watch Video (1:22)
(Coverage starts at 0:55)

The aid flooding into Haiti by plane and boat is not reaching earthquake victims quickly enough to stem growing unrest because of transportation bottlenecks and isolated violence.

[Note: This video clip shows a protest at the Haitian government's headquarters on Tuesday, February 2.
The reporter says: "Demonstrators called on government officials to improve their performance or step down."]
Le cri «nous avons faim, à bas Préval» retentit à Port-au-Prince
The cry "We are hungry, down with Preval" rang out in Port-au-Prince
By Daniel Lozano
Haïti Liberté
10 au 16 Février 2010
Tuesday, February 2, 2010 dozens of officials were demanding payment of their wages.... The president of Haiti has been faced with a protest...using the slogan "Down with Preval..." in front of the government's "headquarters", near the airport.
Haiti quake death toll tops 200,000
Al Jazeera, February 4, 2010
Source
...about 50 protestors gathered late on Tuesday outside the police headquarters where the Haitian government is temporarily installed.