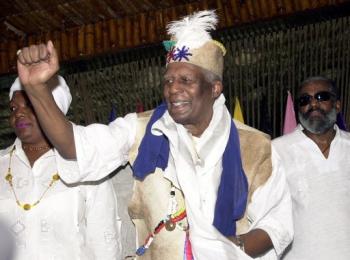 Head Voodoo Priest Protests
Haiti's Mass Burials
ChattahBox, January 17, 2010
Source
The head Voodoo priest of Haiti is sickened by the desecration of dead bodies, as they are unceremoniously collected off of the city streets and hurled into mass graves.
...And the nation's chief Voodoo priest, Max Beauvoir is strongly objecting to the horrific mass burials on religious grounds. He met with President Rene Preval over the weekend to officially lodge his protest on behalf of the many Voodoo worshipers in Haiti. "It is not in our culture to bury people in such a fashion," Beauvoir said.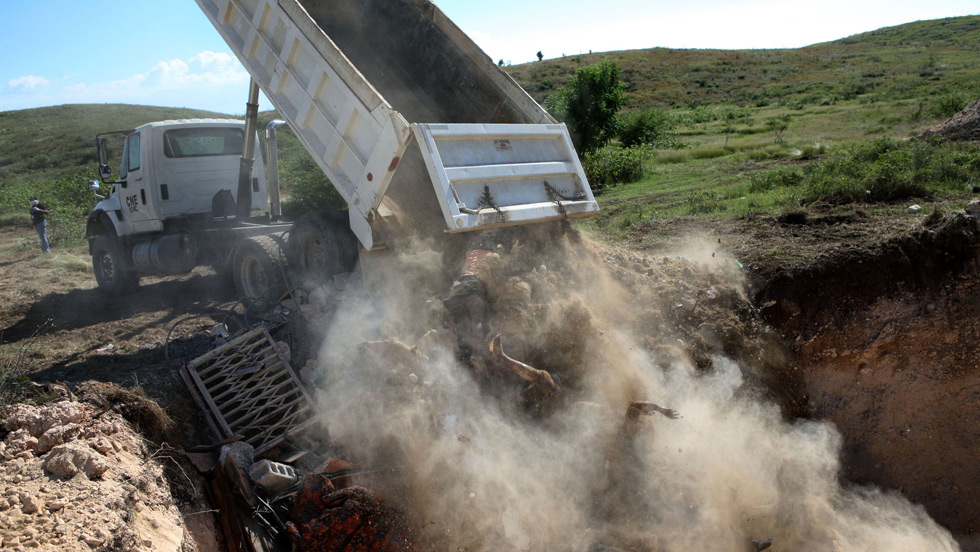 [Note: Although, the article quoted above notes that Max Beauvoir registered the Vodoun community's protest with President Preval "over the weekend," it is not known whether this occurred on Saturday or Sunday. This event is arbitrarily recorded here as having happened on Sunday, January 17, 2010. Read more about the Vodoun religion in this article:
Richard Sanders, "Demonizing Democracy: Christianity vs. Vodoun, and the Politics of Religion in Haiti," Press for Conversion! magazine, November 2008.]