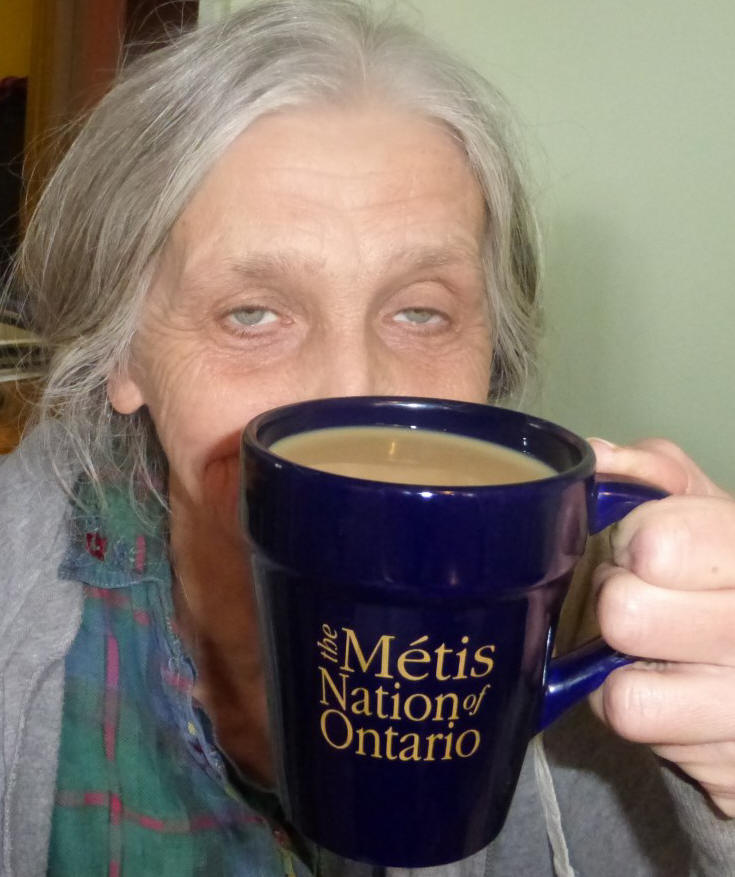 Jennifer Tsun
"Kudos to Richard Sanders for the courageous work he has done with 'Captive Canada' revealing to Canadians their true sordid and violent history. Watch out, they do shoot messengers, especially when they don't like what they hear.

"With rights come responsibilities. We all have a responsibility to know our true shared history in this land. You need to know where you're coming from to know where you're going to. Canadians, in particular, have a lot of work to do unravelling their fabricated fantastical history.

"For Indigenous people engaged in many struggles, identity is one of the struggles that we face every day. I don't think there's anywhere in the world where your family tree is more scrutinized and modified than for Indigenous in what some call Canada. Many Indigenous do not feel a part of the Canada experiment though many are trying hard to find their place in it. The most important thing is our ties to the land to Mother Earth who cannot be bought or sold by anyone.
"All our Relations. Aho!"
Jennifer Tsun is a Kokum/Grandmother, Storyteller and Researcher. Her articles are published in the Eagle Watch, a free email newsletter. As she says: "I am a Human Being of so called mixed ancestry. I am Anishnaabe, Ongwehonweh, Pictish, Slavic, Anglo walking the Good Red Road guided by my Ancestors." Jenn is currently investigating the history of the army of lawyers involved in the Big Land Grab, which is still-unfolding.
---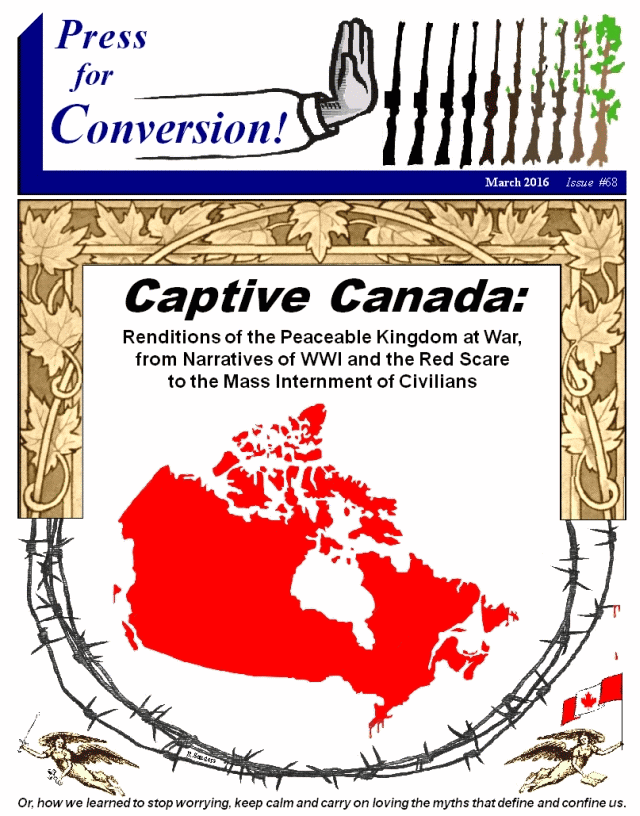 The above quotation is from a collection of subscriber's comments about issue #68 of Press for Conversion!
(the magazine of the Coalition to Oppose the Arms Trade.

This issue is called
Captive Canada:
Renditions of the Peaceable Kingdom at War,
from Narratives of WWI and the Red Scare
to the Mass Internment of Civilians

Click here for a COUPON
to Subscribe, Renew, Donate or Order Copies.