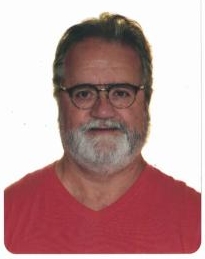 Pierre LeBlanc
"Richard Sanders' research on the 'Myths and Cults of Cold War Canada' constitutes a priceless, evidence-based record of Canada's true role in fostering, legitimizing and resourcing East European émigré groups hell-bent on pushing their far-right agendas.

"In this work he continues to debunk the fantasy held by most Canadians that their country is and has always been an honest broker middle power promoting peace and justice in the world. His detailed analysis provides readers with the framework required to understand the roots of Canada's shamefully destructive role, historically and to this day. He also provides ample context that can be used in countering the Trudeau/Freeland program for increasing Canada's corporate hegemony.
"With the ascension of Chrystia Freeland to Minister of Global Affairs in 2016, Canada's already colonialist foreign policy took a sharp turn for the worst. Canada went from being a US policy supporter and an apologist for its foreign domination, to becoming a childishly enthusiastic, fanged executor of US foreign domination via financial strangulation and coups d'état.
"Sanders' research on Freeland's upbringing and early career helps explain how she could come to feverishly and deceitfully lead the Lima Group. Her government financed sedition and sabotage inside Venezuela and rounded up support in Europe and elsewhere for the throttling blockade/war and murderous sanctions against the Venezuelan people who dared elect a socialist party to power."
---
Pierre LeBlanc is a policy analyst, activist and journalist who has worked on a host of human justice and equality issues both domestically and internationally. Over 45 years, he has analysed, written and intervened on the policies and actions of the Canadian government. Mr. LeBlanc was an Official International Observer in Caracas for Venezuela's presidential election (May 20, 2018). Working as a UNESCO diplomat in Paris, Palestine and Israel, he developed a Tier II Peace Dialogue Initiative with Palestinian and Israeli civil societies. He has also worked on conflict prevention initiatives in Macedonia and Lebanon, is a leading authority on Canada's official languages policies and has worked extensively on the development of societal infrastructure in his country.