Activism:

Coalition to Oppose the Arms Trade
Press for Conversion! (P4C!)

Academics:
* Anthropology, BA Honours,
Trent University (1981)
* Cultural Anthropology, MA,
University of Western Ontario (1984)

Antecedents: Roy & Sylvia Sanders (WWII veterans and peace activists)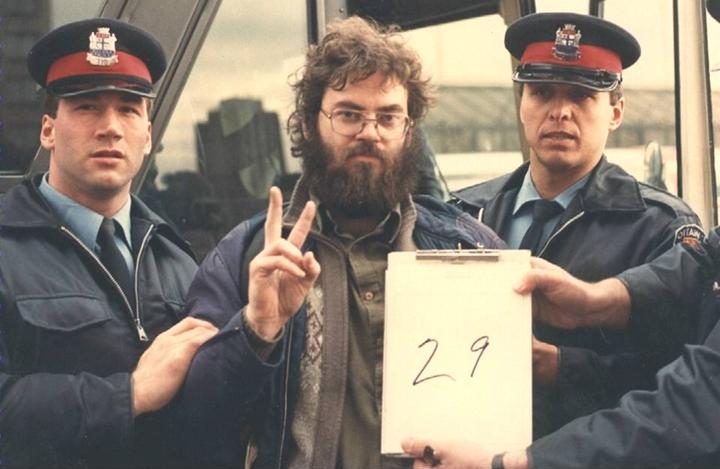 Police portrait of the activist as a young man
at Canada's War Department in Ottawa, circa mid1980s.
In solidarity with the Innu nation of Nitassinan, the Alliance for Nonviolent Action, organized civil disobedience actions to resist NATO warplane testing and pilot training over unceded land in "Labrador."