William H. Stayton (1861-19??)
By Richard Sanders, Editor, Press for Conversion!
Stayton was the initial secretary of the American Liberty League's Executive Committee.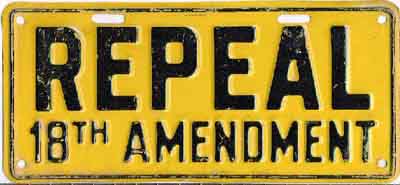 When Roosevelt's government ended prohibition in 1933, Captain William Stayton was at loose ends. He had devoted himself to this cause since 1919, when he founded the Association Against the Prohibition Amendment (AAPA). Like other AAPA organizers, he soon began fighting Roosevelt's "New Deal."
Stayton graduated from the U.S. Naval Academy in 1881 and served aboard the U.S.S. Hartford off the coast of Chile and Peru. In 1887, he worked for the Navy Judge Advocate General in Washington. He earned a law degree (1889) and a master's degree (1890). In 1896, while a New York Naval Militia Lieutenant, he promoted recruitment in Outing, a sports magazine. In 1898, during the Spanish-American War, he commanded the Enquirer along the eastern seaboard and was made Captain.
Stayton then began a Baltimore law practice and moved into the lucrative steamship business. In 1918, he worked for the Navy League in Washington. Founded in 1902, it lobbied for U.S. involvement in WWI. Its honourary vice president, J.P. Morgan, and son-in-law, William Satterlee, were on board. At a 1909 peace conference, Henry Villard, referred to Morgan and others behind the League, as
"a combination of wicked persons who stand to profit by a big navy.… It has a treasurer and counsel who are close relatives of the man who organized the shipbuilding trust and the International Mercantile Marine and who themselves are interested in many companies that make a profit out of the building of ships and armor plate and on its board of directors [sits] the man who owns all the nickel mines in the United States" (Deals of the Century, 2003).
In 1918, while advocating more military shipbuilding and denouncing unions, Stayton said he was "particularly alarmed…by two movements…; one, to procure the passage of a child-labour amendment, so that the management of the family would be taken out of the control of parents, and, second, an effort to pass a Federal prohibition amendment" (David Kyvig, Repealing National Prohibition, 1979). When the Prohibition Amendment passed, Stayton formed the AAPA. It claimed phenomenal growth: 100,000 members (1921), 457,000 (1922) and 726,000 (mid-1926). It supposedly raised $800,000 between 1921-1926. In 1926, he began recruiting wealthy corporate leaders. The AAPA soon included Charles Sabin, John Raskob, Irenee and Pierre du Pont, Grayson M.-P. Murphy and Samuel Church. They opposed government control over business and reasoned that liquor taxes would greatly relieve – if not eliminate – their share of the tax burden.
References:
Kevin R. Hart, "Toward a Citizen Sailor," The American Neptune, Oct. 1973.
http://www.militarymuseum.org/NavMilitia.html
Dictionary of American Fighting Ships
http://www.hazegray.org/danfs/patrol/enquirer.htm
William Stayton, "The Naval Militia," Outing, 1896.
http://www.aafla.org/SportsLibrary/Outing/Volume_28/outXXVIII05/outXXVIII05l.pdf
Charles R. Geisst, Deals of the Century: Wall Street, Mergers and the Making of Modern America, 2003.
http://media.wiley.com/product_data/excerpt/74/04712639/0471263974.pdf
Source: Press for Conversion! magazine, Issue # 53, "Facing the Corporate Roots of American Fascism," March 2004. Published by the Coalition to Oppose the Arms Trade.
Order a Copy: Order a hard copy of this 54-page issue of Press for Conversion! on the fascist plot to overthrow President F.D.Roosevelt and the corporate leaders who planned and financed this failed coup.