"Rally for Peace" against CANSEC weapons bazaar, Ottawa, June 2, 2010.
Organised by the Coalition to Oppose the Arms Trade (COAT)
See many more photos and all the videos of speakers, poets and musicians from the Rally.
Arthur stands by as sister Erica (left) picks up her first anti-war sign outside CANSEC.

A CBC TV reporter appears to interview Arthur Sanders at CANSEC, June 2, 2010.
Raging Grannies from Ottawa, Montreal and Toronto in mid-afternoon practice before the Rally for Peace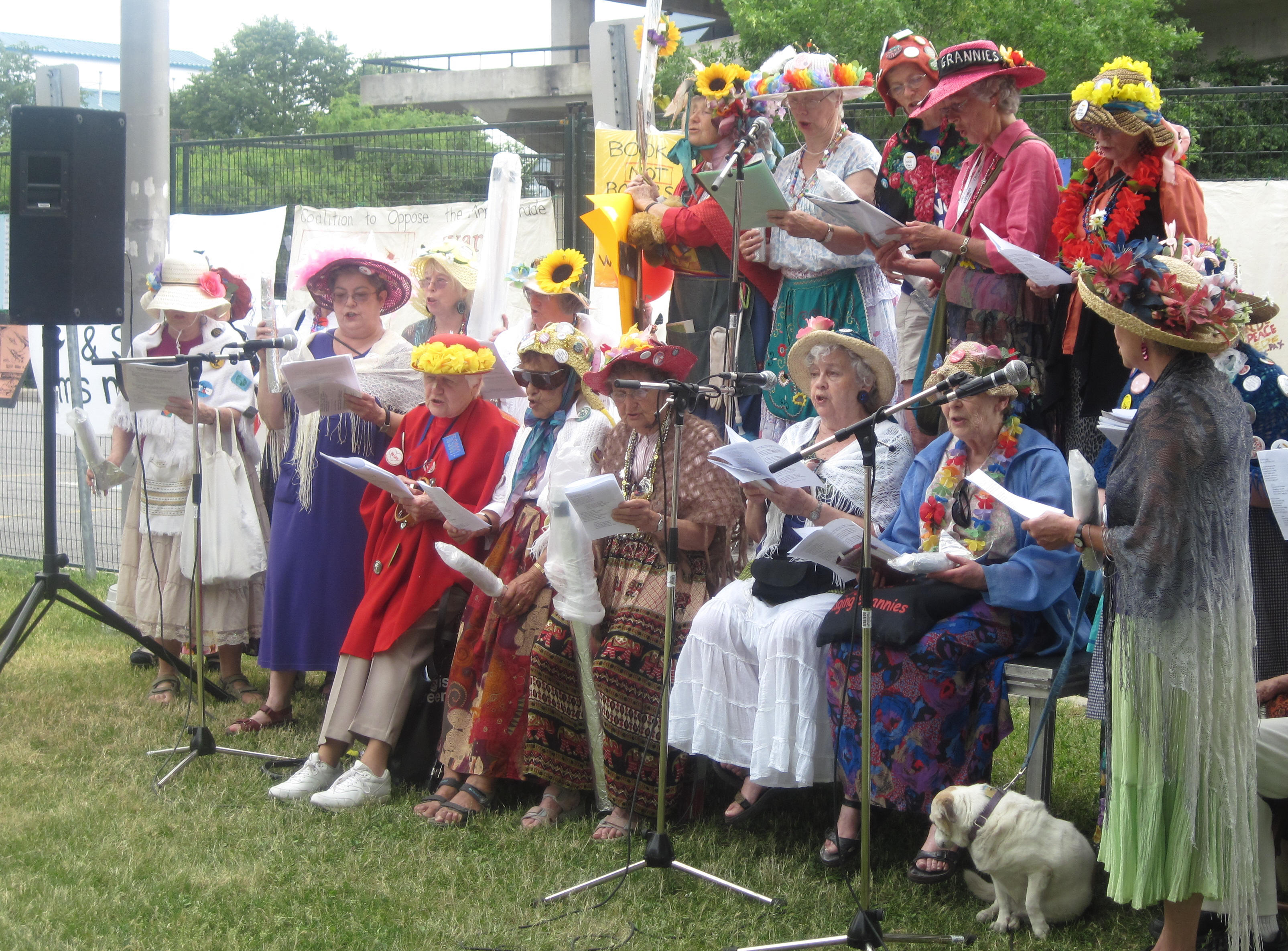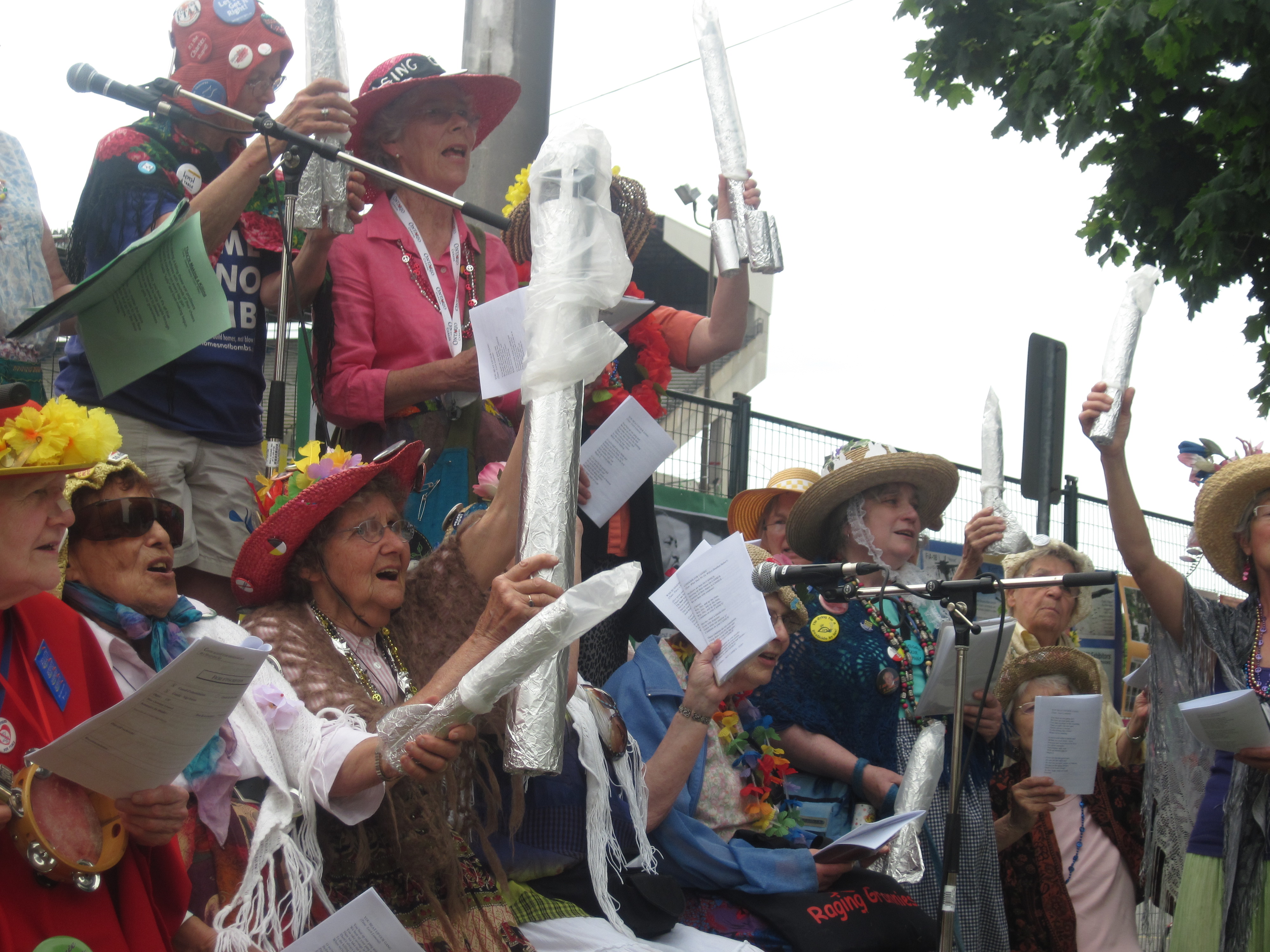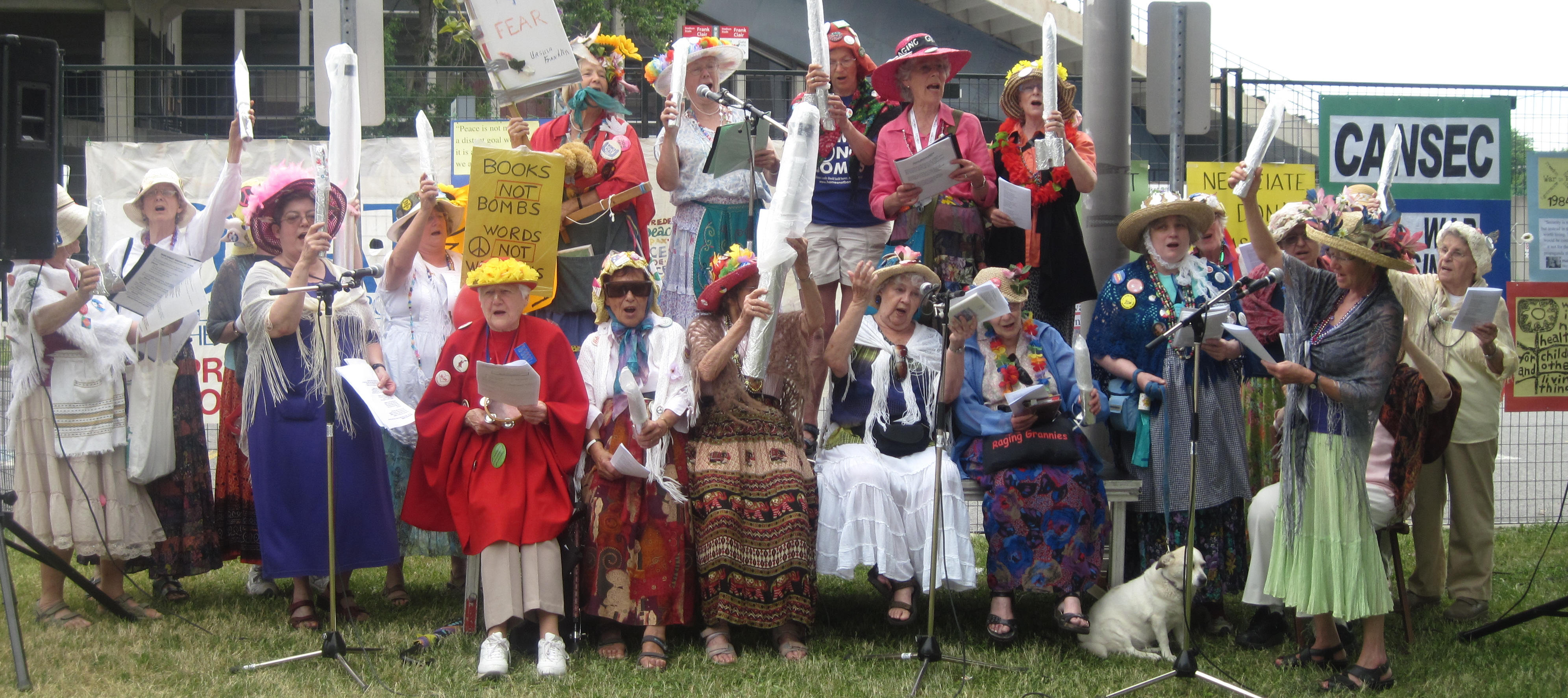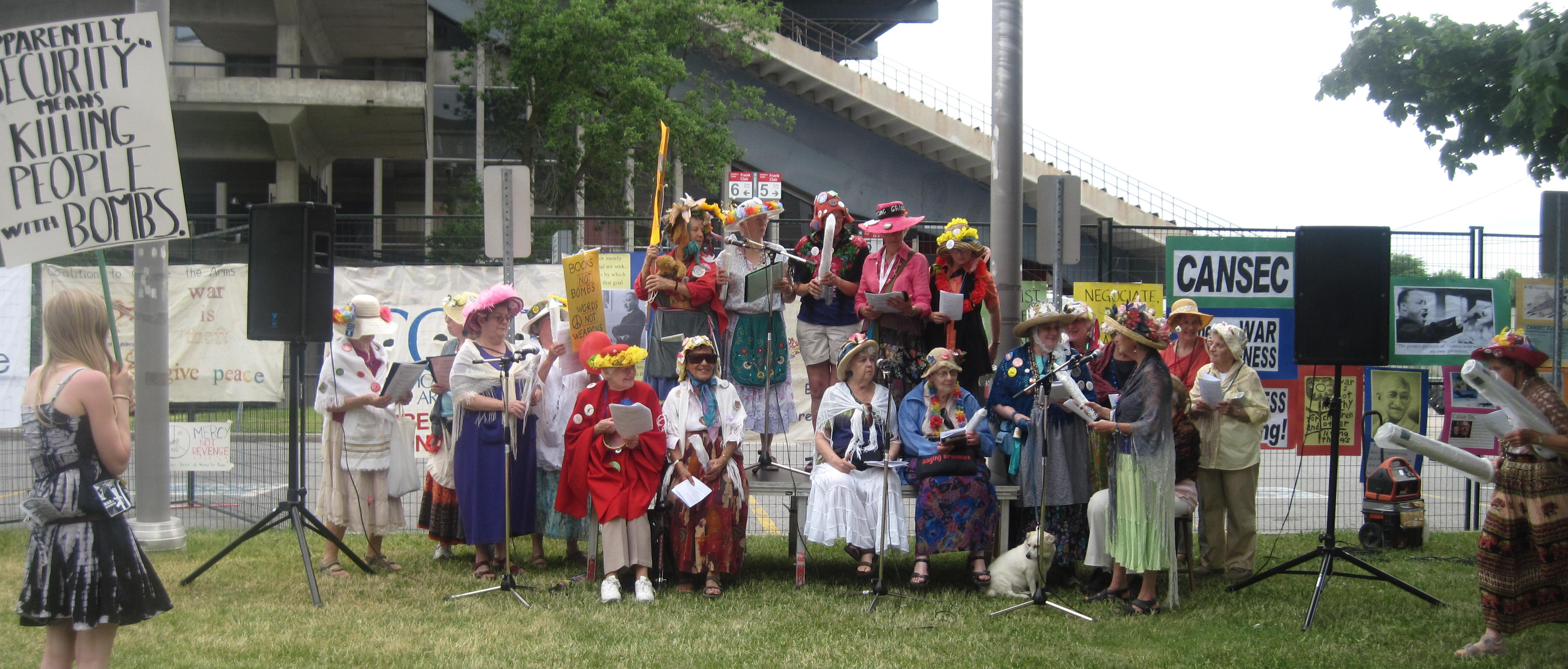 See Ottawa Raging Grannies' hilarious antiCANSEC video on YouTube: "Condums for CANSEC"
For more info. about CANSEC, visit the Coalition to Oppose the Arms Trade (COAT)

Read more about COAT's successful campaign against CANSEC 2010.

Click here for 30+ media links about CANSEC 2010 and our campaign.
Read "CANSEC: War is Business" for indepth research on CANSEC and Canada's role in the international arms trade
Quicklinks to more info on CANSEC and the grassroots campaign against it

Please support COAT's work! Subscribe to our magazine, or order copies. Thanks!