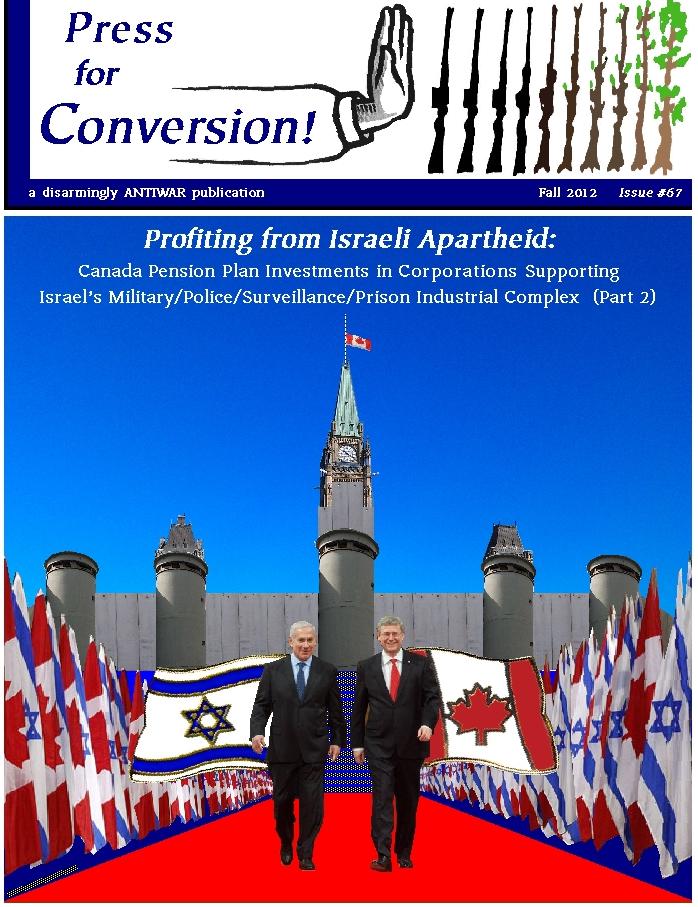 Profiting from
Israeli Apartheid:
Canada Pension Plan Investments
in Corporations Supporting Israel's
Military-, Police-, Surveillance-,
Prison-Industrial Complex (Part 2)
Press for Conversion!
Fall 2012
Published by Coalition to Oppose the Arms Trade

Special thanks to the
National Union of Public Employees
for donating the colour copying for this issue

Please subscribe, renew, order copies
&/or donate to COAT.
Click here for a coupon to mail with a cheque.
Or, click here to transfer funds to COAT using PayPal.