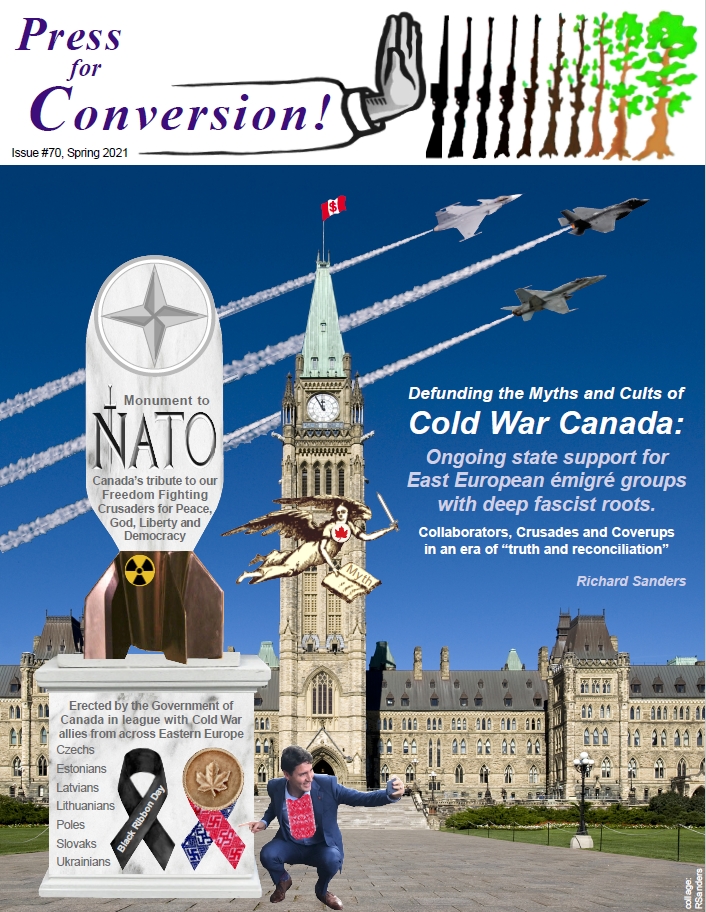 Defunding the Myths and Cults of
Cold War Canada:
Ongoing state support for East European
émigré groups with deep fascist roots
(Collaborators, Crusades and Coverups in an era of "truth and reconciliation")
Issue #70, Press for Conversion! (Spring 2021)
This 64-page issue of the Coalition to Oppose the Arms Trade (COAT) publication
Read a summary of this issue See articles on the state funding of fascist-linked groups
Please subscribe, order extra copies and/or make a donation to support this work:
(Click for a coupon, e-transfer to overcoat@rogers.com or use paypal link on COAT webpage).
Subscription in Canada: 3 issues ($25).

Order copies of this special, full-colour 64-page issue:
1 copy = $9; 5 copies= $39; 10 copies= $59; 20 copies=$99

Articles may be reprinted or reposted without permission provided the
author, title, URL and source (Press for Conversion! Spring 2021) are all credited. Thanks!