1992: She was Program Coordinator for the Journalists Exchange Project (JEP), funded by billionaire George Soros. Set up by Ukrainian-Canadian Roman Melnyk, then a CBC executive director and "long-time member of the Canadian Friends of Rukh executive," JEP used CBC and TVO staff to train journalists from postSoviet Ukraine.5
1993: She was Executive Director of Canadian Friends of Rukh - Toronto.6 Rukh arose from an antiSoviet movement (in which Chrystia Freeland was deeply involved) that led Ukraine's successful fight to break up the USSR.
1999-2003: She organized visits by proNATO Ukrainian leaders to Canada such as: President L. Kravchuk (1999), Foreign Minister B. Tarasyuk (2000), ex-Prime Minister Y. Tymoshenko (2003).
2009: She received the Medal of Merit from Ukraine's proNATO President Victor Yushchenko.
2012: The Queen Elizabeth II Diamond Jubilee Medal was presented to her by Canada's Governor General.7
2012-17: Managing Director, Forum TV. (She was succeeded by Stephen Bandera, Winnipeg-born grandson of Stepan Bandera.8) She appeared in Forum TV shows with portraits of OUN military leaders Yevhen Konovalets and Roman Shukhevych.9 In October 2020 Forum TV aired a documentary glorifying the OUN(B), its UPA army, the ABN, leaders Bandera and Yaroslav Stetsko, and various campaigns to promote their Banderite causes in Canada by LUC and its affiliates: LUC Women (LUCW) and the Ukrainian Youth Association.10
2013-16: She represented LUCW on UCC's board of directors.11
2014-17: National president, LUCW.12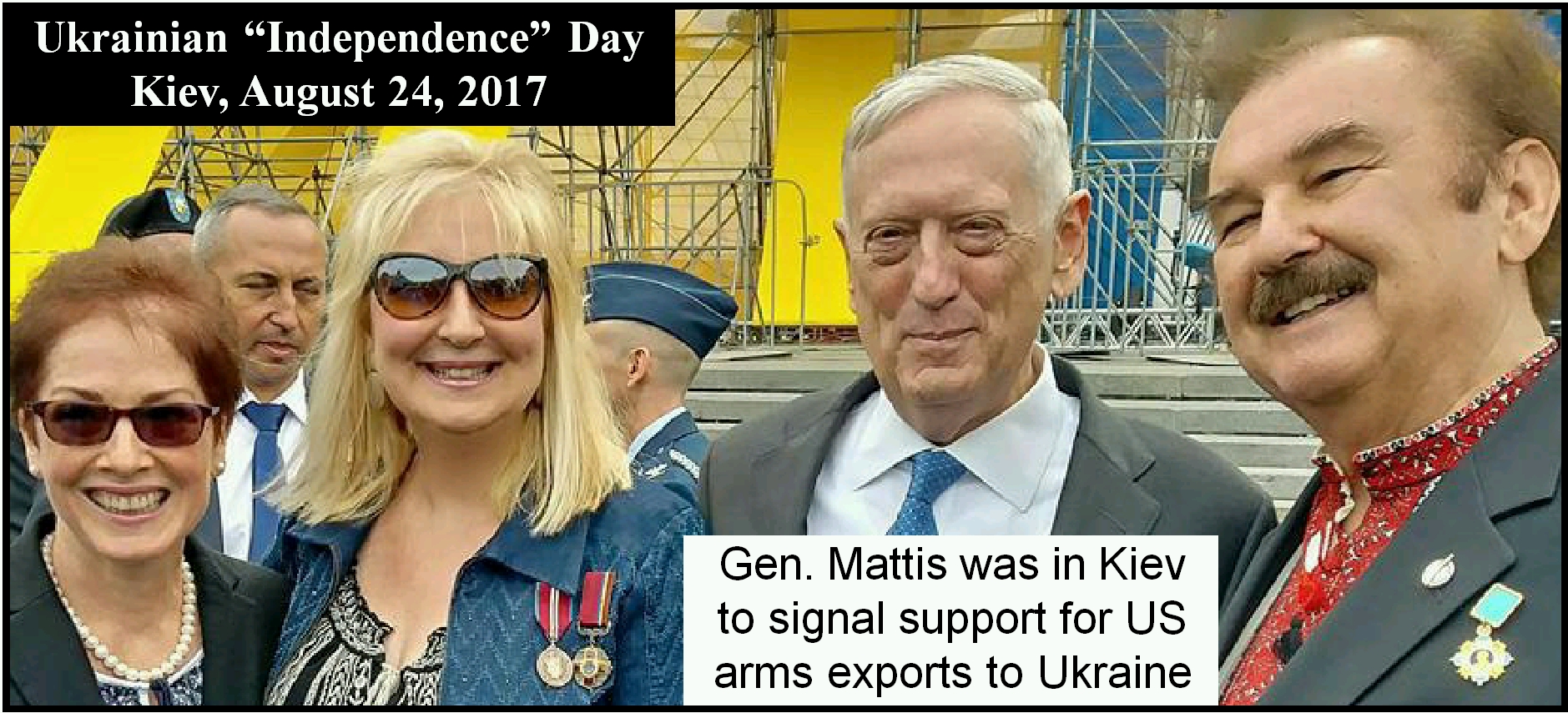 References and notes

1. Lisa Shymko, Ucrainica Research Institute, "The National Question in the USSR," Ukrainian Review, Aut.1985, pp.5-27. http://bit.ly/LS-85

(Note: Her essay relies heavily on Richard Pipes, a far-right Cold Warrior who led a team of CIA analysts that was created by George Bush Sr. to destroy detente by fabricating Soviet threats. Pipes' son Daniel is as virulently anti-Islamic as his father was anti-communist.)

2. Lisa Shymko, "WCFU in Copenhagen," Ukrainian Weekly, Jun.24, 1990, p.1. http://bit.ly/LS-90

3. "War criminals prove sticky to Canada," Santa Cruz Sentinel, Feb.8, 1987, p.16. http://bit.ly/Wit87

4. Women's congress to convene in Toronto, Ukrainian Weekly, Oct.18, 1992, p.14. http://bit.ly/WFUWO

5. Oksana Zakydalsky, "TV journalists come to Canada to learn from colleagues," Ukrainian Weekly, Dec. 6, 1992, p.4. http://bit.ly/CBCsoros

6. "The Black Bull in T.O.," The Student, March 1993, p.1. http://bit.ly/LisaS-Rukh

7. ICSU Welcomes Election of Canadian NGO Leaders, LUC, Jul. 24 2014. http://bit.ly/LS-ICSU

8. Conference in Toronto examines 50 Years of UWC, Echo, Dec.13, 2017. http://bit.ly/LS-17

9. On Forum TV (Jan. 31, 2015), she spoke at a podium flanked by photos of Shukhevych and Konovalets (see 12:57). There is a better image of these portraits—with the red/black battle flag of the OUN-B's fascist Ukrainian Insurgent Army at 15:08. See also the portrait of Yaroslav Stetsko, leader of the OUN-B and ABN (see 13:03). http://bit.ly/OUNB-tv

10. Forum TV, Oct.25, 2020. (12:20) http://bit.ly/ABNtv

11. UCC Board of Directors http://bit.ly/UCC-Brd

12. Remarks by Lisa Shymko, Pres., LUCW, as Canada Airlifts Military Aid to Ukraine, CFB Trenton, Aug.7, 2014. http://bit.ly/LS-LUCW