Evraz
Group
Canada
Pension
Plan (CPP)
Investment
in 2011
=
$1 million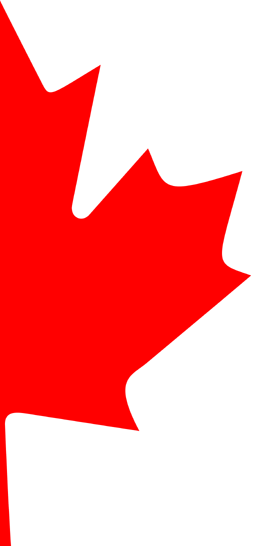 This is the online version of
"Profiting from Israeli Apartheid:
Canada Pension Plan (CPP) Investments in Corporations Supporting Israel's Military-, Police-, Surveillance-, Prison-Industrial Complex (Part 1)"
(Here's a coupon to subscribe, renew, order copies or make a donation to COAT. To pay online, use the "Transfer Funds" button at the COAT homepage.)

Largely owned by Russian plutarch Roman Abramovich, and with assets of about US$18 billion, this Russian company – head-quartered in Luxembourg – is one of the largest steel production and mining businesses in the world.
In 2007, with major operations already established in Russia, Ukraine, Canada, Italy, South Africa and elsewhere, Evraz bought Oregon Steel Mills (OSM) for US$2.3 billion. The acquisition of OSM's facilities in Oregon, Colorado and Alberta, made Evraz USA "the largest producer of armor plate" in the US. In fact, OSM is one of "only two steel mills in the United States…qualified to produce armored steel for the Defense Department." The US Army purchased US$46 million worth of Evraz products in 2008 alone.
The US is not the only country using OSM steel for military vehicles. The American-Israeli Cooperative Enterprise says firms "that received contracts with Israel through the [Foreign Military Financing] FMF program include …Evraz Oregon Steel Mills."
The FMF program "provides grants for the acquisition of U.S. defense equipment" that is sold to select US allies, almost exclusively in the Middle East. While FMF grants in 2011 totalled US$5.47 billion, US$3 billion of that was used to pay for US military transfers to one country, Israel.
Unfortunately, the JVL report does not mention the year, or years, during which Evraz OSM received FMF funding for its sales to Israel. Nor does the JVL note what products the company exported. However, we do know that the export was military-related and that it must have occurred after Evraz acquired OSM in 2007. We can reasonably assume that the FMF grant covered the sale of Evraz armour destined for Israeli military vehicles because this is the main military application of the company's products.
When it bought OSM in 2007, over 40% of Evraz was owned by Roman Abramovich, who was the richest of Russia's 52 billionaires at that time. An Israeli newspaper, The Jerusalem Post, noted in 2010 that Abramovich was the wealthiest Jewish businessman "in the oil and commodities" sector. This "one-time confidant of the Yeltsin family" made his riches by acquiring highly-profitable, publicly-owned Soviet assets when the country's wealth was sold off in the privatization programs of the 1990s. With a net worth of $13.4 billion, the Russian tycoon is now the world's 53rd richest man. He is alleged by countless sources to have been involved in crimes including blackmail, bribery, share-dilution, theft, loan-fraud and antitrust law violations.
Abramovich is not likely to oppose future Evraz exports to Israel's military. Israel's Haaretz newspaper has pointed out that Abramovich was a "guest of honor" at a major event of the Elad Association. Haaretz, which calls Elad a "rightist" or "right-wing"
Israeli group, has frequently reported on its illegal efforts to acquire Palestinian properties and to build on Arab land. The paper has also suggested that Abramovich is one of Elad's top donors. Among Elad's critics are Rabbis for Human Rights-Israel which calls itself as "the rabbinic voice of conscience in Israel." It "champion[s] the cause of the poor in Israel," "support[s] the rights of Israel's minorities and Palestinians," opposes Israel's separation wall and joined protests against Elad.
COAT research (published in Issues 66 and 67 of Press for Conversion!) exposes that in 2011 the CPP owned about $1.5 billion worth of shares in 68 corporations supplying Israel with military, police, surveillance and prison-related products.

To read COAT's research on the first half of
these 68 companies, click the pdf links below
to see the print version of Issue 66. Or, click
each company name for the web version.)
(Articles on the second set of 34 companies
are in Issue #67 of Press for Conversion!):

References
Key Financial Data
www.evraz.com/investor/results/
Evraz at a glance
www.evraz.com/business/steel/?factory=1138#url=/about/
MRAP (armored vehicle)
www.nationmaster.com/encyclopedia/MRAP-%28armored-vehicle%29
Contracts to Evraz Oregon Steel Mills Inc.
www.fedspending.org/fpds/search.php
Cooperation Between Israel and the State of Missouri
www.jewishvirtuallibrary.org/jsource/states/MO.html
Foreign Military Financing
www.jewishvirtuallibrary.org/jsource/US-Israel/FMF.html
Andrew E. Kramer, "Evraz, a Russian steel maker, reaches deal to buy Oregon Steel Mills," New York Times, October 20, 2006.
www.nytimes.com/2006/11/20/business/worldbusiness/20iht-evraz.3606510.html
"Mr Abramovich's Millhouse acquires 41.3% stake in Evraz," WireNews, June 21, 2006.
www.wireworld.com/wirenews/newsitemextend.php?bi=2427
Forbes Billionaires
www.forbes.com/profile/roman-abramovich/
TheMarker, Dafna Maor and Ronit Domke, "Who are the world's richest Jews?" Haaretz, April 14, 2010.
www.haaretz.com/jewish-world/news/who-are-the-world-s-richest-jews-1.284252
Roman Abramovich
http://en.wikipedia.org/wiki/Roman_Abramovich
Meron Rapoport, "Group 'Judaizing' East Jerusalem accused of withholding donation sources," November 27, 2007.

www.haaretz.com/print-edition/news/group-judaizing-east-jerusalem-accused-of-withholding-donation-sources-1.233668
Nir Hasson, "Police evict Arab family who sold home to apparent Elad front 5 years ago," November 24, 2010.

www.haaretz.com/print-edition/news/police-evict-arab-family-who-sold-home-to-apparent-elad-front-5-years-ago-1.326461
Google search of Haaretz for "Elad Association"
www.google.ca/search?q=site:www.haaretz.com+%22Elad%20Association%22