"Above all is ... our cooperation with those two great powers which, like Germany, have recognized Bolshevism as a world danger .... Italy and Japan."1
In response, King divulged in his diary that he "was most favourably impressed" with the Hitler's "tone and the note of right and justice" in this speech. He then saluted Hitler for leading the way for all of Europe toward "order," "liberty" and "disarmament," saying:
Hitler ... stood out as the leader of Europe—a voice stronger than any other for order. That secure, then may come liberty,—the light on the horizon has begun to dawn—we shall see gradual disarmament & more effective & collective co-operation.2 (Emphasis in original.)
To sum up the Führer's great promise to lead the "liberty" of all Europe, Canada's long-standing Liberal Prime Minister revealed his naive confidence that under Hitler's guidance, Germany would be ready to protect peace by fighting their common enemy. "If other countries (Russia!) upset peace of Europe," wrote King, "Germany will be prepared."3

References
1. Hitler's Speech to Reichstag, Feb. 20, 1938. http://bit.ly/HitlerFeb20_38
2. WLM King Diary, Feb. 20, 1938. http://bit.ly/HitlKing

3. Ibid.
---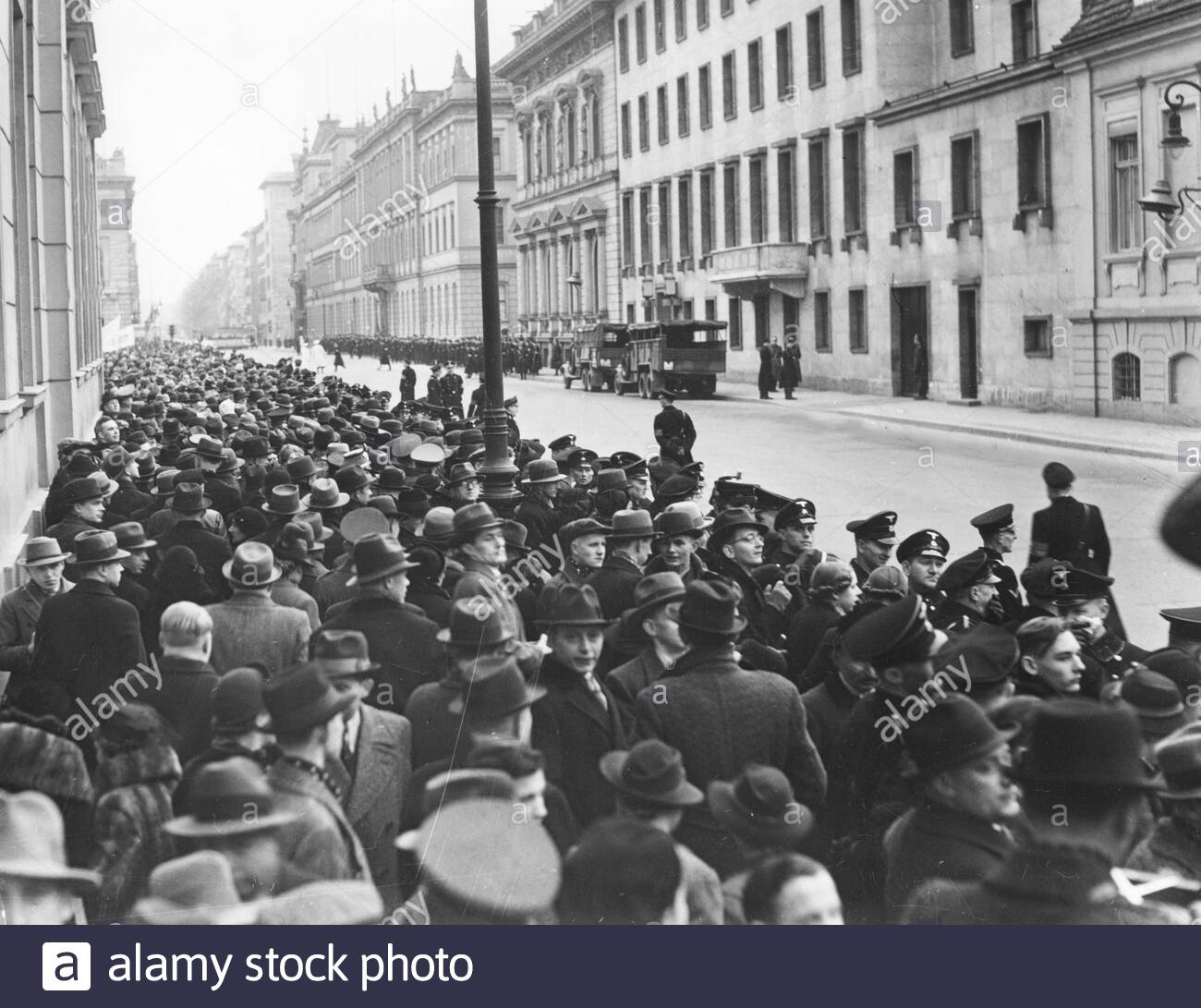 Here is a photo
indicates just how important this
speech by Hitler was.

"Crowd in the Wilhelmstrasse in front of the Reich Chancellery, 1938. Before the session of the Reichstag in the Berlin Krolloper on February 20, 1938, spectators are waiting for Adolf Hitler's car to leave the Reich Chancellery."