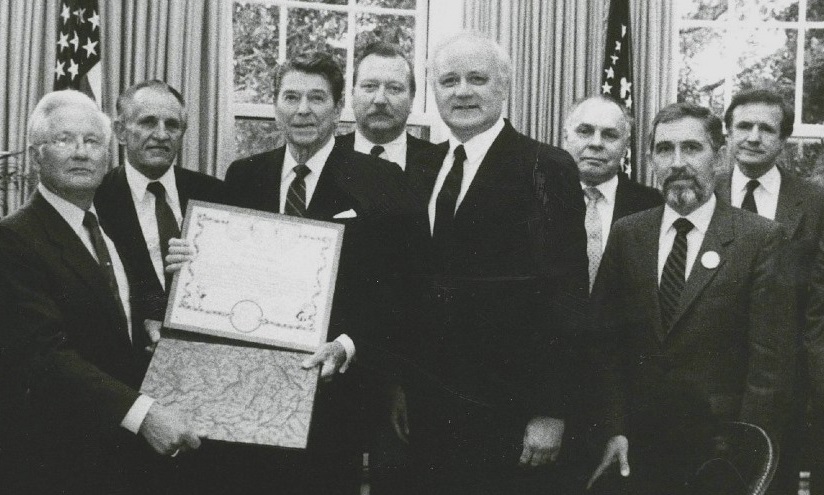 On June 12, 1986, President Ronald Reagan accepted the Baltic Freedom Award in the Oval Office.

The delegation included leaders of the Baltic American Freedom League, the Lithuanian American Council, the American Latvian Association, the Estonian American National Council.

The World Federation of Free Latvians was represented by its chair, Olgerts Pavlovskis (second from right).

---
Latvia's Freedom to Glorify the Waffen SS

Since its 'liberation' from the USSR in 1991, Latvians have 'freely' glorified the Nazi's Waffen SS.

In March 2019, 1,000 rallied at a now-annual commemoration to honour Latvia's Waffen SS. This event takes place in the capital at Riga's 'Freedom Monument.'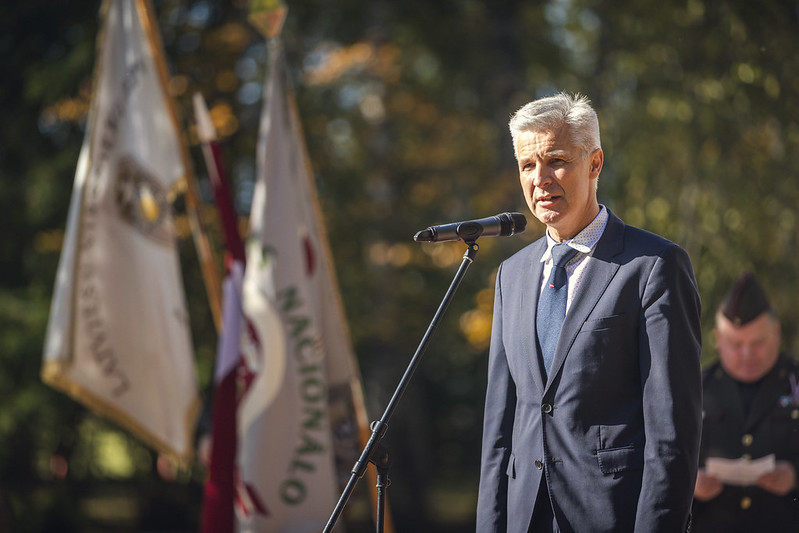 Latvia's Defense Minister, Artis Pabriks, said on Sept. 27, 2019, that:

"Waffen SS legionaries are the pride of the Latvian people and state. Our duty is to honour these patriots of Latvia from the entire depths of our soul."
"Our memory of our legionnaires, heroes, is vivid and eternal," said Pabriks.
Such comments from Latvia's top political and military leaders are especially offensive to the relatives of tens of millions of people murdered by the Nazis.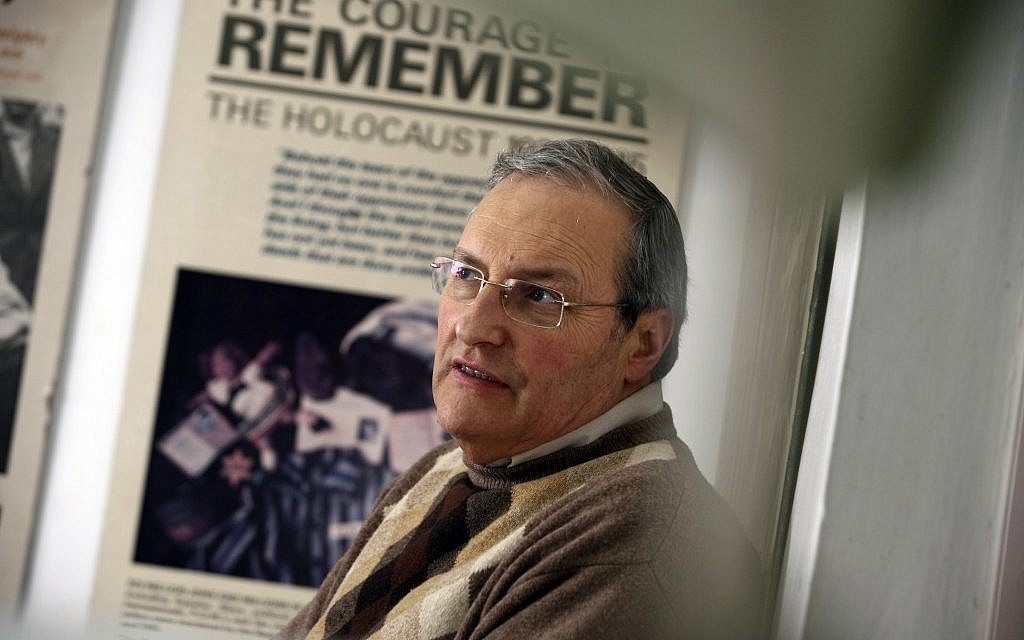 For example, Efraim Zuroff of the Simon Wiesenthal Center responded to Pabriks' glorification of Latvia's Waffen SS by saying that:
"Given the fact that the [Latvian] Legion fought for a victory of the Third Reich, the most genocidal regime in history, and that among those serving in it were active participants in the mass murder of Latvian Jewry, as well as of German and Austrian Jews deported by the Nazis to Riga, such comments are incomprehensible, let alone deeply offensive, coming from a senior minister of a country with full membership in the European Union and NATO."

On Oct.1, Pabriks met with the World Federation of Free Latvians and on Oct. 2, Latvia's president officially opened their annual meeting.
In another ABN issue, celebrating its 1943 origins (when it was initiated by the Nazis as a Banderite-led network of antiSoviet armies), then-WFFL president Olgerts Pavlovskis greeted ABN delegates by saying: "On behalf of Latvians around the world, I would like to extend ... my sincere greetings and wishes for success."4
The WFFL also belonged to the American Security Council's Coalition for Peace Through Strength (CPTS).5 Its members included Ronald Reagan and Jesse Helms. Retired US Army General John Singlaub, who was on the CPTS staff,6 founded the US chapter of the World AntiCommunist League in 1981 and led it globally (1984-86).

References
1. LNAK, Jan.2000 http://bit.ly/LNAKniedra

2. For example, see ABN Correspondence: Sept-Jan.-Feb.1979, p.36; Mar.-Apr. 1981, p.6; May-June 1983, p.42; Sept.-Dec. 1983, p.72; Mar.-Apr. 1986, p.25; Mar.-Apr. 1987, p.23, 27; Mar.-Apr. 1988, p.45. http://bit.ly/ABNmagazine

3. Ibid., Jan.-Feb. 1981. http://bit.ly/ABN-1-81

4. Ibid, May-June 1983, p.42. http://bit.ly/ABN-2-83

5. Russ Bellant, Old Nazis, the New Right, and the Republican Party, 1991, p.74.

6. John Singlaub, Peace through Strength, ABN Correspondence, Jan-Feb 1979, pp.7-11. http://bit.ly/ABN-1-79