Shukhevych led the UPA until his death in 1950. Vassyl Koval then took command until the Soviets defeated it in 1954. (Koval was represented at ABN meetings by Zenon Pelensky who translated for Stetsko during his 1952 tour of Canada. See reference 44 here.) CIA covert operations chief Frank Wisner estimated in 1951 that the UPA had killed 35,000 Soviet police and communists inside the USSR since 1945.4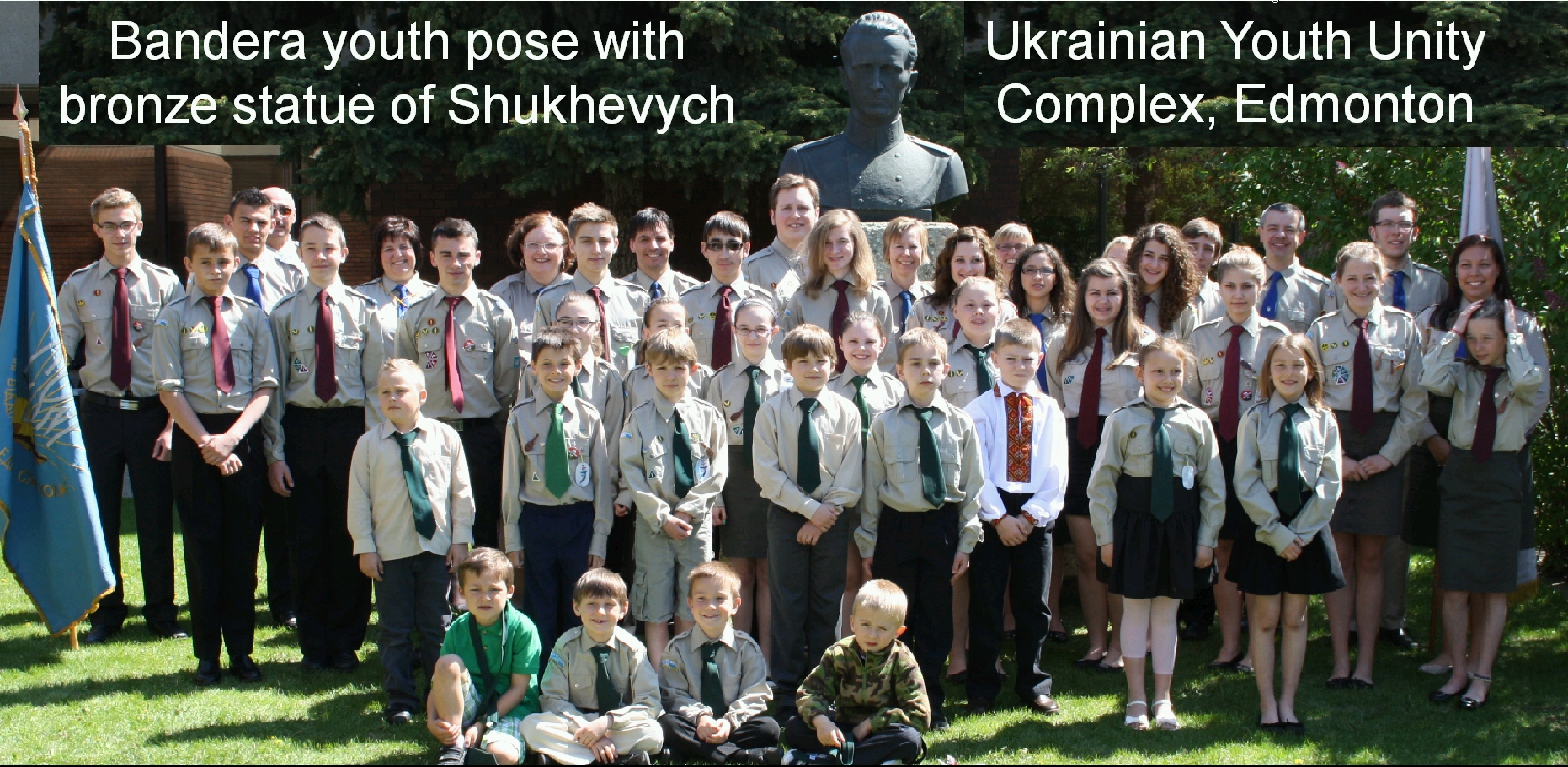 Click here to read more about Canada's largest Ukrainian community centre, the "Roman Shukhevych Ukrainian Youth Unity Complex" in Edmonton. In 2015 in received $279,000 from the government for renovations.
References
1. Per A.Rudling, "The OUN, the UPA and the Holocaust: A Study in the Manufacturing of Historical Myths," Carl Beck Papers, 2011,p.8 http://bit.ly/OUN-UPA
2. Per A.Rudling, "The Cult of Roman Shukhevych in Ukraine: Myth Making with Complications," Fascism, Vol.5, Iss.1, May 26, 2016. http://bit.ly/ShukCult
3. Ewa Siemaszko, "Bilans zbrodni," Biuletyn Instytutu Pamieci Narodowei, Jul.-Aug. 2010, pp.116-117, cited by Rudling, 2011, p.50.
4. John Loftus, The Belarus Secret, 1982, pp.102-103.